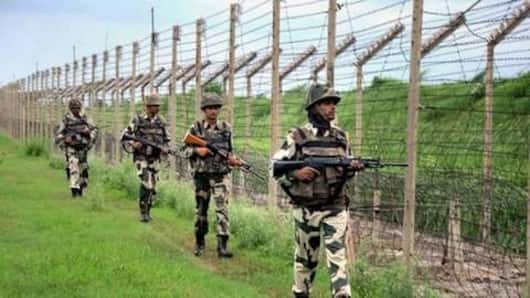 India's Border Security Force, Border Guards Bangladesh discuss border crime
Reduction of border crimes and smuggling of drugs besides erection of border fencing in the unfenced areas figured prominently at the four-day meeting of Border Security Force (BSF) and Border Guards Bangladesh (BGB) that began at the BSF frontier in Agartala today.
The 14-member delegation of BGB is led by Regional Commander Javed Hassan.
"We have come to talk about border-related issues," Hassan said.
Tripura, Meghalaya, Mizoram, Assam share 1,880km border with Bangladesh
The Indian side is being led by IG Meghalaya, L Mohanty. Tripura, Meghalaya, Mizoram, and Assam share 1,880-km-long international border with Bangladesh.