India
SC: No liquor sales on highways from 1 April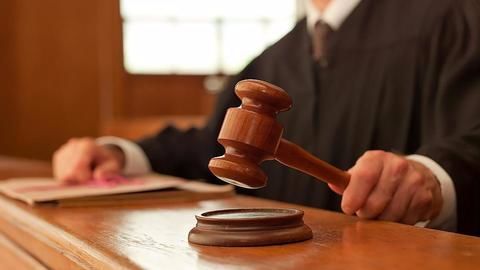 The Supreme Court has barred the sale of liquor in shops and bars within 500 meters of national and state highways from April 1. It also barred liquor advertising in the vicinity.
The SC made the decision based on the large number of deaths on highways due to drinking and driving.
Only municipal areas around state and national highways are exempt.
In context:
Of liquor prohibition on Indian Highways
SC bans liquor vends on highways

The Supreme Court on December 15 banned sale of liquor on all state and national highways effective April 1, 2017, in an attempt to curb accidents. It rapped states for not heeding the Centre's advice to not give licences to vendors on the highways.
01 Apr 2017

SC: No liquor sales on highways from 1 April
Love India news?


Stay updated with the latest happenings.
02 Apr 2017

Liquor shops around NH58 exempt from ban
80 liquor shops around NH58, have been exempt from the Supreme Court enforced ban on liquor sales around highways. NH58 and NH58E, were denotified last year, but are yet to officially become State Highways.
Bar owners in the vicinity heaved a sigh of relief at the development.
Meanwhile, residents of the area also rejoiced that few liquor establishments evaded the SC order.
04 Apr 2017

SC liquor ban: Gurugram's Cyber Hub, Ambience Mall change entrances
Gurugram's famous Cyber Hub and Ambience Mall have changed their entrances in violation of sanctioned plans to circumvent the SC's 500-metre liquor ban. Other developers are mulling similar options.
Bar owners in Sector 29 also want HUDA to increase motorable distance by blocking one of the entry roads.
The criteria for renewal of licences would be the distance from the edge of the road.
Violent protests erupt over SC liquor ban

Mobs, mostly women, ransacked authorized liquor vends in parts of UP, blaming them for creating nuisance.

Violence

erupted in Lucknow, Hazratganj, Shahjahanpur, Moradabad and other places. In Uttarakhand, people in Champawat, Pithoragarh, and Bageshwar took to the streets to protest.
05 May 2017

Liquor ban: Cyber Hub serves first drink in 35 days
In major relief to tens of businesses and lakhs of customers, Gurugram's Cyber Hub has been cleared for serving alcohol after the SC's liquor ban pushed it into limbo.
Thirty-two of the 36 bars and pubs have got permission to continue services; the others haven't applied for renewal yet.
The entries and exits of Cyber Hub were shifted to increase distance from the highway.