India
Rape victim apologizes to former Uttarakhand Minister Harak Singh Rawat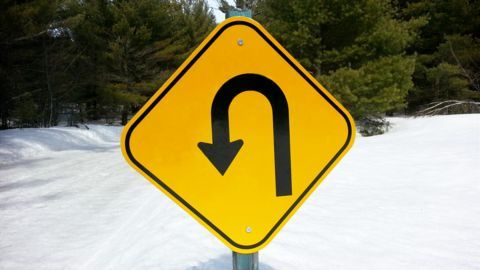 An alleged rape victim who registered a case against former Uttarakhand Agriculture Minister Harak Singh Rawat accusing him of rape took a U-turn giving him a clean chit.
She called Harak a "good man" and apologized for accusing him of fake charges.
She blamed Uttarakhand CM Harish Rawat and four of his associates who "instigated and threatened" her to file a case against Harak.
In context:
Rape case against former Uttarakhand Minister
29 Jul 2016

Delhi Police files FIR against former Uttarakhand Minister
A 32-year-old woman hailing from Assam lodged a FIR with the Delhi Police against BJP leader and former Uttarakhand Minister Harak Singh Rawat for raping her on 29 Jul'16.
She claimed she saw missed calls on her mobile and called back only to find that it was Rawat.
He allegedly asked her to come to his Green Park residence and raped her there.
Previous Cases

Accused of raping the same woman
The same woman accused Harak Singh Rawat of raping her and fathering her son in 2003.
Rawat was a Minister in Uttarakhand's Congress Government, who had to resign following the allegations.
Later, the CBI gave him a clean chit after carrying out an investigation.
In 2014, another woman accused Harak of molestation and filed a case in Safdarjung Enclave, which was later withdrawn.
Love India news?


Stay updated with the latest happenings.
Police should be allowed to investigate the case: BJP Spokesperson

Uttarakhand BJP Spokesperson Munna Singh Chauhan said: "Possibility of a conspiracy behind this cannot be ruled out. Earlier also similar complaints involving women have been lodged against him but in each case, he either got a clean chit or the complainant later withdrew."
04 Aug 2016

Rape victim apologizes to former Uttarakhand Minister Harak Singh Rawat
The alleged victim's statement

"Four associates of Harish Rawat also came to my residence to put pressure on me. They even threatened to harm my son if I did not follow their instructions. I do not belong to Uttarakhand so I could not recognize them"
Fresh Case

Pressurized to lodge a case, says victim
The victim hailing from Assam also recorded the statement before a Saket court's magistrate.
She told the media that she had called Harish Rawat's official residence some time back to re-open her 2003 rape case against Harak.
Allegedly, she was told to lodge a fresh rape case against the former Uttarakhand Minster and was under continuous pressure to lodge the same.
Love India news?


Stay updated with the latest happenings.
Centre forced the rape victim to change her statement: Rawat

Suggesting that the Centre had forced the alleged rape victim to alter her statement, Uttarakhand CM Harish Rawat stated: "The Government is of BJP (in Delhi). The Police belong to it (Centre). Even the victim has had an old association with BJP."
Conspiracy?

Conspiracy to defame and target the Congress government
Uttarakhand CM Rawat's media advisor Surendra Kumar, however, did not comment on the matter.
He said that they had not heard the woman's version, but he felt it was a conspiracy to defame and target the Congress Government and CM Rawat.
Targeting BJP leaders Kumar said when Harak was in the Congress party, BJP condemned him but now the party is defending his acts.