CBSE moves HC against order mandating NCERT books for schools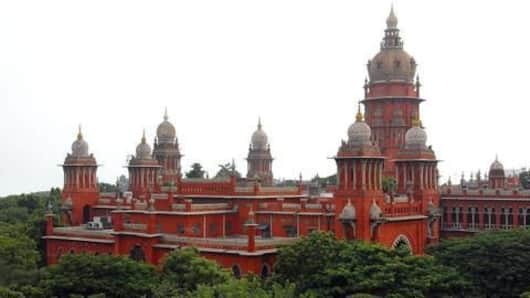 The CBSE has filed an appeal in Madras High Court challenging a single judge order mandating schools affiliated to CBSE to adhere to NCERT prescribed syllabus and books alone.
Admitting the appeal, a division bench of Justices M Venugopal and Nirmal Kumar ordered the issuance of notice to NCERT, Center, and directed the original petitioner advocate M Purushothaman to file a counter by August-6.
In context
CBSE moves HC over mandatory NCERT books
Appeal against direction to prescribe only NCERT books: CBSE
The CBSE submitted that the appeal is only against the direction to prescribe only NCERT books and not any other books published by private publishers. "We are not assailing the order against homework till Class 2," it said.
Reason
Why did the CBSE approach Madras High Court?
The matter relates to a petition filed by Purushothaman seeking direction to the CBSE to ensure that all the schools under its purview follow only the NCERT syllabus.
Allowing the plea by Purushothaman, Justice N Kirubakaran had directed the CBSE not to give homework to children up to Class 2 as prescribed by the NCERT and strictly follow the syllabus provided by the council.