WCD Ministry declares September as National Nutrition Month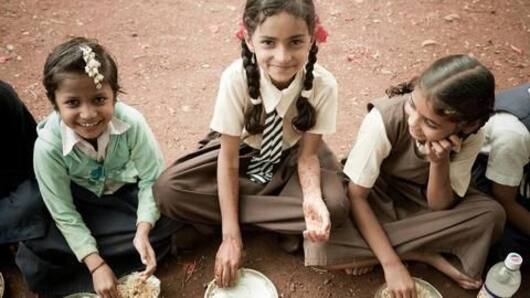 Every year, September would be celebrated as the National Nutrition Month to mark India's fight against malnutrition, the Ministry of Women and Child Development has said.
The Ministry would, in the month, organize programmes to spread awareness on the issues related to malnutrition like stunting, under-nutrition, anemia, and low birth weight in children and focus on adolescent girls, pregnant women, and lactating mothers.
In context
September to be celebrated as National Nutrition Month
Meeting
Decision taken during meeting under Poshan Abhiyaan
The decision to celebrate September as the National Nutrition Month was taken during the second meeting of the National Council on India's Nutrition Challenges under the Poshan Abhiyaan initiative yesterday.
The meeting was chaired by Women and Child Development Minister Maneka Gandhi, Minister of Consumer Affairs, Food & Public Distribution Ram Vilas Paswan, and NITI Aayog Vice-Chairman Rajiv Kumar.
Agenda
Ringtone, caller tune to popularize 'Sahi Poshan, Desh Roshan' goal
Under the Poshan Abhiyaan, it was also decided that through the use of technology, a targeted approach would be used to reduce the level of stunting, under-nutrition, and anemia in children.
The WCD Ministry developed a caller tune and ringtone to popularize the goal of "Sahi Poshan Desh Roshan".
During the meeting, the caller tune and ringtone of the Poshan Abhiyaan were also released.