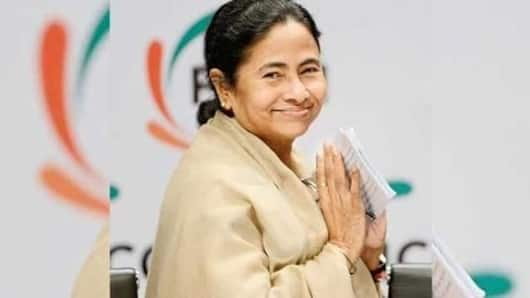 West Bengal to be now called 'Bangla', Assembly passes resolution
The West Bengal Assembly today approved a resolution to rename the state to 'Bangla,' but the change will only go through once the Centre clears it.
Its desire to change its name materialized in 2011, when it proposed renaming it 'Paschim Bango,' but the Centre turned it down.
The ruling TMC was reportedly unhappy since 'West Bengal' featured last alphabetically during meetings of states.
The battle for 'Bangla'
After its first proposal was rejected, the state government continued its campaign, sending over more names to the home ministry.
One proposal was changing the name to 'Bengal' in English, 'Bangal' in Hindi and 'Bangla' in Bengali.
But the Centre didn't want three different names, so rejected the proposal.
The state cabinet then approved renaming it 'Bangla' in all three languages in September'17.
A brief history of Bengal
The original Bengal region in Asia bordered the Himalayan states to the north and northeastern India to the east.
During independence in 1947, Bengal was partitioned into two - East Bengal, which eventually became Bangladesh, a Muslim-majority country, and West Bengal (WB), a predominantly Hindu state in India.
Today, Bangadesh is also referred to as Bangabhumi/Banglabhumi, Bangarajya/Banglarajya or Bangarashtra/Banglarashtra.
Love India news?
Stay updated with the latest happenings.
Yes, notify Me
Other Indian states that have changed their names
Several states in India have changed their names in the past. Before January 1950, the Punjab, Himachal and Haryana region was collectively known as East Punjab.
United Provinces became Uttar Pradesh (1950), Travancore-Cochin became Kerala (1956), Madhya Bharat became Madhya Pradesh (1959), Madras became Tamil Nadu (1969) and Mysore became Karnataka (1973).
In recent years, Uttaranchal was renamed Uttarakhand (2007) and Orissa was changed to Odisha (2011).