India
Pensioners finally have a reason to celebrate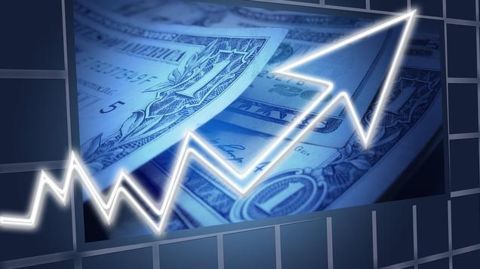 Pensioners of the Central Government will now receive a minimum pension of Rs.9000 instead of Rs.3,500. The maximum pension is capped at Rs.125,000.
7th CPC recommended increase in pensions as well as doubling the gratuity ceiling from Rs.10 lakh to Rs.20 lakh subject to a rise in dearness allowance.
These increments will impact 58 lakh pensioners in the country.
In context:
Seventh Pay commission brings cheer to retired personnel
Seventh Central Pay Commission (CPC)

Seven CPCs have been set up by the Indian Government since Independence to review and make recommendations regarding pay structure of the civil and military divisions of the Government. The commission is required to submit its recommendations within 18 months of being constituted.
Details

Seventh CPC: Other Key recommendations
Accidental death or death of civil and defence forces personnel due to terrorists, anti-social elements while on duty: compensation to kin increased to Rs.25 lakh from Rs.10 lakh.
Deaths due to militants, terrorists or while on duty on high altitude, border posts or on account of natural disasters, extreme weather: compensation to kin increased to Rs.35 lakh from Rs.15 lakh.
Love India news?


Stay updated with the latest happenings.
Details

Who benefits what?
The Seventh CPC impacts 1 crore individuals.
14 lakh individuals from the armed forces benefit from substantial increases in lump sum compensation to next of kin in the event of death.
52 lakh pensioners will benefit from the doubling of gratuity's ceiling limit from the current limit of Rs.10 lakhs.
33 lakh Central Government employees' salaries have received an overall increase of 23.5%.
A disbursement of Rs.45,000 crores is expected in August and September. Delhi, Mumbai and Kolkata are expected to receive the highest share.
Vehicle makers, white good manufacturers are hoping for an 'early Diwali' on hopes of timely disbursement of arrears. Arrears are with effect from January 2016.
The second lump sum disbursement of Rs.34,000 crore for allowances is anticipated in January 2017.
08 Aug 2016

Pensioners finally have a reason to celebrate
18 Aug 2016

'Anomaly Committee' to look into 7th pay commission grievances
The Centre announced the setting up of an "Anomaly Committee" to look into the grievances voiced by certain quarters over the 7th Pay Commission.
The committee seeks to address concerns by employee unions over the delay in setting up the high level committee, assured by the Group of Ministers to review the minimum wage structure.
The committee will include officials as well as staff.