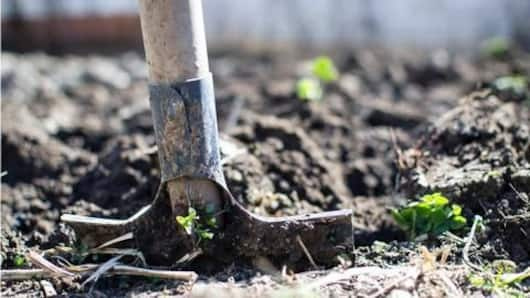 This poor farmer-turned-entrepreneur today owns a Rs. 14L car!
A man in his 50s alights from his Honda Civic car and instructs his subordinates to start the day's work, while he'd supervise.
This poor Pune man was once searching for a job, any job.
By luck, he became a gardener and within four years he became an established small-time entrepreneur, with 15 people working under him.
Read how this iron-willed man achieved it.
Desperate for a job, he hurriedly rushed in and agreed
Rambhau gets introduced to us via co-founder of mobile learning start-up EdMobile Labs Ninad Vengurlekar, who had first met him 6 years ago.
Recounting that meeting, Ninad writes, "He was tilling soil on a roadside inside my complex when a site-engineer asked him if he'd like to build my house garden."
Desperate for a job, he hurriedly rushed in and agreed to do it.
In two years, he was handling 20 house gardens
After doing Ninad's garden for "almost free," Rambhau did something intelligent.
He started showing the sample of his work to other houses in the complex and within a couple of years he was maintaining 20 house gardens.
"By then he had bought a motorbike and also employed 3-4 helpers (for daily maintenance of gardens), which included his wife," Ninad writes on his Facebook page.
Love India news?
Stay updated with the latest happenings.
Yes, notify me
Three years ago, he started tempo delivery service. It clicked
Eventually, he was assigned the duty to maintain the trees and gardens in the entire complex.
His turning point came when he was contracted to build a garden for a bungalow spanning over 1/2 acre land belonging to a builder.
He now itched to be a businessman. So he started a tempo delivery service with his son five years ago.
That clicked.
'He could easily make more money than his customers'
Today he has 2-3 delivery vehicles and a team. He owns a Rs. 14L worth car, but hasn't forgotten his roots.
His business revolves around soil-digging, uprooting trees and planting new ones.
"He takes our instructions and delivers value to us," writes Ninad, adding "He has the humility to serve his customers, when in reality he could be making more money than them."