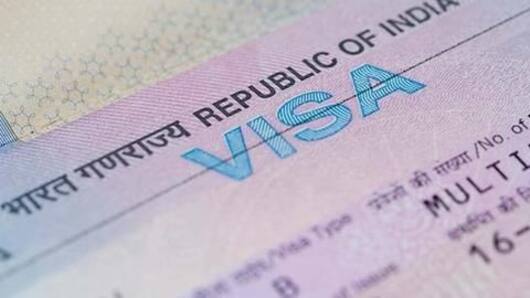 Government extends e-visa facility for citizens of 165 countries: Tourism-Minister
Seeking to promote tourism, the government has extended e-visa facility for citizens of 165 countries at 25 airports and five seaports, Tourism Minister KJ Alphons informed Lok Sabha today.
He said the government has launched the "Incredible India 2.0" campaign, marking a shift from generic promotions to market-specific promotional plans.
A 24x7 toll-free multi-lingual tourist helpline has also been put in place.
Here's more.
India organizes various events to promote tourism in the country
Credits:
To promote tourism in India, events such as "Paryatan Parv" (tourism festival), International Buddhist Conclave, and International Tourism Mart too have been organized, Alphons said.
He said while development and promotion of tourism is primarily the responsibility of state government, the Union Tourism Ministry provides central financial assistance to states and UTs to organize fairs, festivals and tourism-related events for the promotion of tourism.