India
Licenses of 73 TV channels, 24 FM stations revoked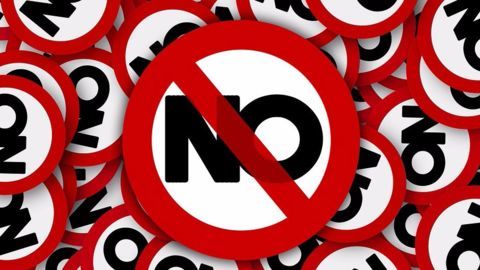 Responding to a query in Rajya Sabha, the minister of state for Information and Broadcasting (I&B), Rajyavardhan Rathore said that government revoked the permits of "73 TV channels and 24 FM channels", in recent years.
Rathore said that this was done for "violating the provisions of uplinking guidelines."
Further through "Registrar of Newspapers of India, I&B ministry cancelled registration of 9 newspapers and periodicals".
In context:
TV channel and radio broadcasting licensing in India
Number of channels

Licensing of TV and FM channels
Information and Broadcasting ministry is the sole authority to approve new TV, FM channels.
In 2011, the center tightened entry criteria for TV channel licensing, to discourage the non-serious players.
Currently there are 892 private satellite TV channels and 245 FM stations registered in India.
While the TV industry size was estimated at Rs.63,000 crore, FM radio is a Rs.2,000 crore industry.
process around the world

Broadcasting license across the world
License in India is provided for a period of 10 years.
Across the world licensing process is almost similar with a spectrum license granted to the licensee permitting them to use a portion of frequency spectrum for broadcasting.
The spectrum is usually allocated through a process of auction.
Violation of licensing terms could result in penalties or revocation of license.
Love India news?


Stay updated with the latest happenings.
Permits and cencellations

Cancellations and permission over past few years
The number of TV channels that were granted permission has gone up in the past few years.
37 channels were given license in 2012, 7 in 2013, 45 in 2014 and 42 in 2015.
On the other hand there had been close to 125 cancellations.
The cancellations were due to non-operation of channels in some cases and non-submission of performance bank guarantee in others.
Some examples of cancellations

Licenses of channels like Mohua Punjabi, Just TV, Mohua Telugu, Khaas, Key TV, etc, were cancelled because they were not operational within stipulated one year time period. More channels like Lemon TV, Focus

Haryana

, STV Haryana were cancelled due to denial of security clearance.
12 Aug 2016

Licenses of 73 TV channels, 24 FM stations revoked