GST on more items could be slashed if revenue increases
India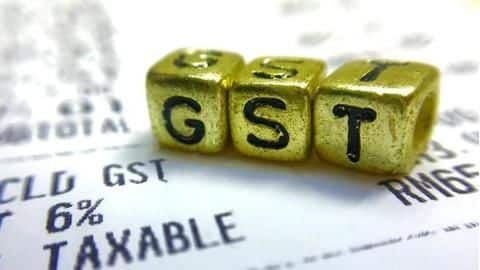 Finance Minister Piyush Goyal today said the capacity to slash the GST rates on more items would go up as Goods and Services Tax (GST) revenues and the compliance rate increases and the economy formalizes.
Goyal was speaking in the Lok Sabha after moving four bills seeking to amend the Goods and Services Tax (GST) laws for consideration and passage.
Information
The four bills seeking to amend the GST laws
The four bills were Central GST (Amendment) Bill, Integrated GST (Amendment) Bill, GST (Compensation to States) Amendment Bill and Union Territory GST (Amendment) Bill.
Rates
Goyal points out how GST council has reduced rates
Elaborating, Goyal said that in the last one year, the GST Council has reduced rates on 384 items and 68 services.
"186 items and 99 services were exempted from GST. Also, sanitary pads were exempted from the GST," he said.
He also pointed out that the government was able to collect GST in line with the country's fiscal deficit target.
Economic growth
IMF has forecast 7.5% economic growth of India in FY2019-2020
Referring to the recent growth forecast about India by the IMF, the interim Finance Minister said, "I think India's economic growth will be better than this forecast."
India is projected to clock an economic growth of 7.5% in the 2019-2020 fiscal year on the strengthening of investment and robust private consumption, the IMF had said in its latest report.
Quote
Goyal believes India will once again become the 'Golden Bird'
Noting that India was called the 'Golden Bird', Goyal said, "Now the entire world believes that India will again become the Golden Bird under the leadership of PM Narendra Modi," adding that the reform measures undertaken by the government have benefited India and the world.
Congress
Congress members create commotion, raise anti-govt slogans
Goyal's 45-minute speech was interrupted by Congress members who were raising anti-government slogans on various issues, including demanding setting up of a joint parliamentary committee to probe the Rafale jet fighter deal.
Attacking the Congress, Goyal said: "The people of this country will not forgive your party as you people are interrupting the House because you want high tax rate."