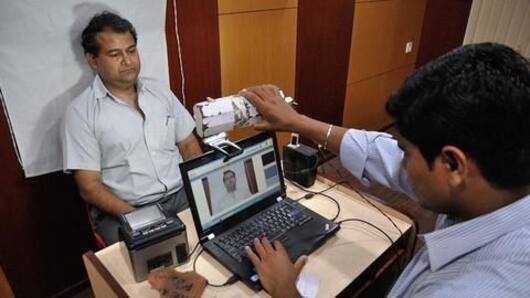 UIDAI tightens rules for updating DOB in Aadhaar: Details here
While the UIDAI is making some processes easier for Aadhaar holders, others are being tightened.
Till now, the date of birth in the Aadhaar database could be changed multiple times by simply visiting an enrolment centre, FE reports.
Now, people will be allowed to update it at enrolment centres only once. For subsequent changes, they'll have to visit the regional UIDAI office.
The UIDAI's notification regarding the change in process
In a notification, UIDAI said: "...The date of birth of resident can be updated only once. In case it is to be updated more than once, it can only be done through an exception handling process which may require the resident to visit the Regional Office of UIDAI."
Soon, no more address proof needed to update address
The UIDAI is also launching a new system to make it easier for subscribers to update their address.
It will be particularly beneficial for those residing outside their home, many of whom might not have proof of address.
Currently, you have to submit one of 35 documents while updating your address, but the new system, which will go live from April, will have no such requirement.
Love India news?
Stay updated with the latest happenings.
Yes, notify Me
You can follow these steps once new system is launched
Under the new system, you can apply for address change by simply submitting your new address.
The UIDAI will send you a letter to the address provided, which will contain a confidential PIN.
Once you receive it, you will have to log on to the online Aadhaar portal and enter the PIN in the relevant space to authenticate the new address.
Currently, you can change address online or offline
Currently, users can update address in their Aadhaar records either online or offline.
Log on to the online portal (www.ssup.uidai.gov.in), enter your details and verify identity with the OTP.
Upload any valid address proof and select a service provider to process the request.
To change address offline, you need to visit an Aadhaar enrolment and updation centre with a valid address proof, fill up and submit necessary forms.
How to update DoB in Aadhaar card as per latest rules?
Asked 2019-03-05 17:08:56 by Vishal Official
Answered by NewsBytes
As per the latest UIDAI rules, you can update your Date of Birth in Aadhaar card by offline mode only. You shall have to visit your nearest Aadhaar Enrolment Center, obtain an Aadhaar update/correction form, fill out the required details, and submit the same, along with necessary documents and requisite fee.
How can I update DOB in Aadhaar card?
Asked 2018-12-31 22:07:25 by Mamoon Rashid
Answered by NewsBytes
You can make the online correction in the Aadhaar card by visiting the official website of UIDAI. Enter your Aadhaar number and the verification code. Write down the OTP that you will receive on your registered mobile number. Select the option that you want to update. Provide the necessary documents in support of your update request. Finally, click on the submit button.
Can I link my Aadhaar online?
Asked 2018-08-12 20:51:20 by Pandurang Bodakhe
Answered by NewsBytes
Yes, you can link your Aadhaar card with your Address, email id, mobile number and bank account online.
What to do if there is no Aadhar enrollment center nearby nor any bank?
Asked 2018-08-12 19:17:59 by Arpita Chatterjee
Answered by NewsBytes
If not an enrollment center, you will definitely find a bank near your house. If you can not find both of them, then visit the Regional UIDAI Office. In Delhi, the office is located at Pragati Maidan, near the metro station.
My Aadhaar card was issued at Andhra Pradesh. I want to update my phone number and email id. I am doing a job in Kolkata. Can I visit Kolkata Aadhaar enrollment office?
Asked 2018-08-12 13:45:04 by Bobbili Prasad
Answered by NewsBytes
Yes, you can update your Aadhaar details from any region of India. You just have to provide your basic details in the enrollment office and the rest of the procedure will be the same for every state.
I have updated my Aadhaar 10 months ago still I am not getting any message on my mobile. What should I do?
Asked 2018-08-12 11:03:09 by Vijay Kumar
Answered by NewsBytes
Visit the nearest enrollment center and report them about your issue. Show them the details that you saved while updating your Aadhaar online.
I have enrolled to change my Aadhaar photo number of times but still, it hasn't been updated. How can I solve this issue?
Asked 2018-08-12 09:33:26 by Lakshmi Kanth
Answered by NewsBytes
If you have applied to change the photograph several times and it is still the same then you must visit the Regional UIDAI Office. For making changes more than once in your Aadhaar, you need to visit the regional office.
How can we change mobile number online?
Asked 2018-08-11 17:05:25 by saurabh verma
Answered by NewsBytes
If you want to change your mobile number, then visit the nearby Aadhaar Updation centre because changing mobile number needs the biometric authentication which is not possible online.
How can I change my mobile number as the old sim number which is linked to Aadhaar is not working?
Asked 2018-08-10 23:57:29 by Tabreez Khan
Answered by NewsBytes
Visit the nearby Aadhaar enrolment and updation centre and tell them to change your personal details. Provide your new mobile number there and get the URN number which will help you to track your updation process.