No university set-up Mahatma Gandhi chair despite UGC nod: MHRD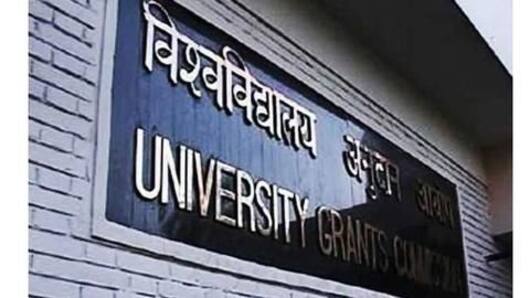 No university in the country has established Mahatma Gandhi chair despite a nod from the University Grants Commission, HRD Ministry said.
In order to enrich the academic resources of the university system, the UGC has formulated a scheme for the establishment of chairs in universities in the name of Nobel laureates, illustrious persons, and persons of eminence in areas of their outstanding contributions.
In context
MHRD on universities not constituting Mahatma Gandhi chair
A senior HRD Ministry official's statement
"Mahatma Gandhi chair is one of the chairs approved by the UGC in the subjects or areas of peace and non-violence, freedom movement and national integration. However, it has not been established in any university...no proposal was received by UGC," an HRD Ministry official said.
Details
Students have been interested in Gandhian studies in recent years
Students have been interested in Gandhian studies and have enrolled in undergraduate, postgraduate, MPhil and Ph.D. programmes in the subject in recent years.
According to official statistics, 419 students enrolled themselves in UG programme in Gandhian studies for 2017-18 while the number of students enrolled in PG, MPhil, and Ph.D. was 796, 51, and 78 respectively. 17 Ph.D. degrees were awarded during the session.