Man held for creating fake Facebook-profile of Patanjali's Acharya Balkrishna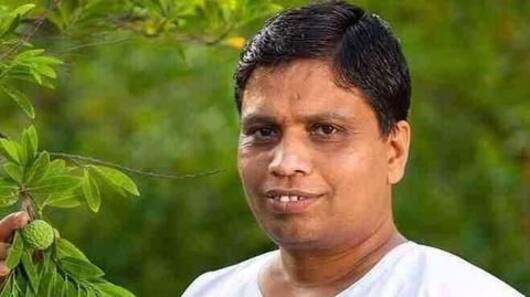 A man, who allegedly created a fake Facebook account of Acharya Balkrishna of the Patanjali Group and engaged in vulgar conversations with the people, has been arrested in Noida today.
Mohammad Zishan, in his 30s, of Chilkana in UP's Saharanpur, was arrested in the morning from a car showroom in Sector 10 where he had come for some work, police said.
Here's more.
In context
Creator of Acharya Balkrishna's fake Facebook profile held
Details
Balkrishna is the MD of the Patanjali Ayurved
A complaint was made on August 4 at the Sector 20 police station by Pramod Joshi, the CEO of Vedic Broadcasting Limited.
Balkrishna, the MD of the Patanjali Ayurved, is also the Director and promoter of Vedic Broadcasting Limited.
Station House Officer, Sector 20, Manish Kumar Saxena said, "The cyber cell of the police had been tracking Zishan since the case was registered."
Charges
Accused booked under relevant IPC sections and IT Act
Zishan has been booked under the IPC Sections 419, 420, and 500 for cheating, fraud, and defamation respectively.
The accused has also been charged under Section 66 D of the Information Technology Act for cheating by personation by using computer resource, Saxena said.
The police said they have seized a smartphone and two SIM cards from Zishan which he used for the activity.