Karnataka: 261 lower-primary schools have no students, but 229 teachers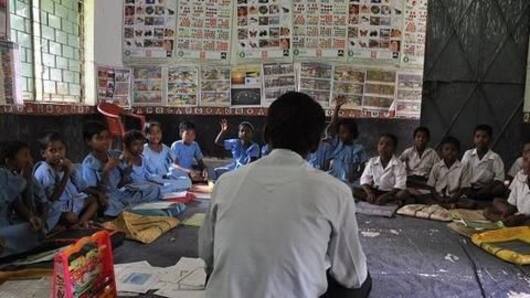 In June, Karnataka Government had decided to merge those government schools with zero to poor enrolment with the ones that are high-performing.
Education experts slammed the move, saying it doesn't solve the core issue that's ailing these schools.
Now a shocking government data has come to the fore that reveals there are 261 lower primary schools with zero students but 229 teachers.
In context
Karnataka's lower primary schools facing massive enrollment issue
Abysmal
In 21,486 schools, there are just 2 students/school enrolled
The data from department of public instruction (DPI), also called Department of School Education, further said in all the 21,486 lower primary (or elementary) government schools, there are 41,786 students enrolled.
That means there are 1-2 students per school.
Moreover, there are 14,712 schools which have less than 30 students residing.
Even in these schools, 25,550 teachers are working.
District wise, Hassan scores poorest, Bengaluru Urban fares best
District wise, Hassan, 182.8kms from Bengaluru, has the maximum number of schools with zero enrolment in 98. It's followed by Uttara Kannada (40), Chikmagalur (28) and Shivamogga (24). The districts having least number of such schools are Udupi (6), Kodagu (5) and Bengaluru Urban (4).
Love India news?
Stay updated with the latest happenings.
Notify Me
Requirements
'Education department should first create an atmosphere to educate children'
PC Jaffer, DPI commissioner, confirmed the development, adding the department is ready to run these schools if students join.
Educationists, however, said there's little attempt being made to improve the situation.
Logically speaking, the education department should first create an atmosphere to educate children.