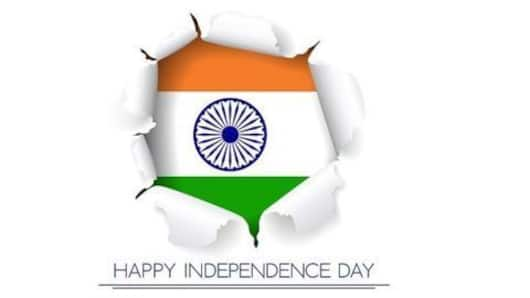 On the occasion of India's 70th Independence Day, Prime Minister Narendra Modi addressed the nation from the ramparts of the Red Fort.
The Prime Minister's speech spanned ninety minutes and stressed on good governance, self-sufficiency and the common man's progress.
Let's take a look at the highlights of his speech.
70th I-Day speech: Top Quotes
Credits:
PM Modi implored every Indian to consider it their duty to convert 'swarajya' to 'suraajya': freedom to good governance which is synonymous with the common man's progress.
He said India would never be swayed by terrorism and the youth leaning towards extremism should "shun violence and return to the mainstream."
On the Government's responsibility PM Modi said "My government's mantra is 'reform, transform, perform."
Government's accomplishments in the rural sector
PM spoke extensively on farmers' problems and their solutions.
He disclosed that the Government has distributed 77,000 solar pumps, built godowns with 15 lakh ton capacity, increased focus on food-processing and developed farmer-friendly fertilizers and GM crops.
Farmers are now allowed to sell their produce on markets online anywhere in India.
These steps are towards the aim of doubling farmers' income by 2022.
Love India news?
Stay updated with the latest happenings.
Yes, notify Me
Banishing fear
Prime Minister Narendra Modi said "People are scared of income tax authorities, particularly middle class families. We have to change this situation, and I will change it."
Government schemes and Infrastructure
PM Modi said his Government was strongly commitment to renewable and clean energy.
He revealed nearly 4 crore people received gas connections in just 60 weeks and that the government connected 70 crore Indians to Aadhar and other social security schemes.
Infrastructure projects like laying down transmission lines, building roads, online access to government hospitals are being worked on at exemplary speed.
Nagla Fatela: A shining example of rural electrification
During his independence day speech, PM Modi said the village of Nagla Fatela was a shining example of rural electrification as electricity had reached the village 70 years after independence. However, it emerged that currently 3/4 of the houses in the village have no power.
Villagers disagree with Modi's claims on electrification
Villagers in Nagla Fatela, the village which PM Modi mentioned in his I-Day speech were caught by surprise when he mentioned that the village was electrified.
The village consists of 600 homes of which over 450 are yet to be electrified.
Village Pradhan Yogesh Kumar stated that though poles, wiring and other infrastructure was in place, electricity was yet to be provided.
Centre blames UP govt for power supply woes
Days after irate villagers protested against PM Modi's Independence Day speech where he falsely claimed that the village of Nagla Fatela was a shining example of rural electrification, the Centre has blamed the UP Government for non-supply of power to the village.
The Centre sent a show cause notice to the UP Government for misusing Central grants and aiding illegal power supply.