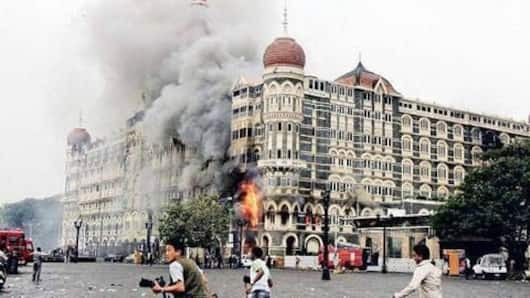 26/11: As Mumbai burned, citizens turned rescuers for their cops
The 26/11 attacks in Mumbai harmed the city in ways that can never be repaired. They destroyed families, martyred soldiers, and exposed the nation's deepest vulnerabilities.
But during those hours too, Mumbaikars held on to humanity. A story shared by a traffic cop on the 'Humans of Bombay' Facebook page bears testimony to this love, empathy and kindness.
Here's his story.
During attack, traffic cops worked long hours to calm chaos
The cop said he was on crowd-controlling duty, and there was a lot of chaos, which was only natural.
He added he was working late and was tired, but didn't have any option.
"It was a little bit tricky in the aftermath. But we were trying our best - our city needed us," he said.
And the city returned the favor.
People passed us home-cooked food, says cop
The cop recalled that amid the exhaustion, he suddenly saw packets of food and water being passed through barricades.
"It wasn't just chips or biscuits - the people saw that we were working for long hours without a break and cooked home food for us," he said.
Even when the city was terrorized, they had love in their hearts.
The true spirit of Mumbai!
Love India news?
Stay updated with the latest happenings.
Yes, notify me
Comments on post are heartwarming
This impeccable story shows that terror can't defeat love. The post got plenty of heartwarming reactions in a couple of hours.
Brijesh Tripathi wrote: "Superb... Spirits on both the sides... Yours as well as people of Mumbai." Khushboo Sankhla commented: "The spirit of this city never ceases to amaze me!"
The post got 180 shares in 3 hours, proving everyone loves love!