India
270 safety violations in 2016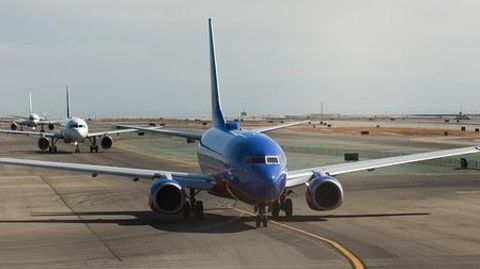 In less than 8 months, 270 airline crew members were found to be in violation of aviation safety norms. The regulatory body, the Directorate General Civil Aviation (DGCA), suspended 150 of them.
According to DGCA, there were 169 violations until June end and till August 12, the number had shot up to 270.
Most of the violators were first officers, pilots and flight commanders.
In context:
Astounding rise in airline safety violations
Aviation regulator DGCA revealed that a total of 275 "enforcement actions" in response to safety violations were taken in all of 2015.
The substantial increase of such actions in 2016 was alarming and would now result in increased surveillance.
Earlier this week, licenses of 2 Air India and Jet Airways pilots were suspended for 4 years for being drunk while flying.
Details

Enforcement Actions
A first time violator is usually let-off with just a warning from the regulator.
A second time violation however results in 'de-rostering' from flying for a specific time period as decided by the DGCA.
In the event of repeated violations, suspension is the norm however gravity of violations is also a determinant for punitive action.
Love India news?


Stay updated with the latest happenings.
Highest violations in 2014

The highest number of violations were in 2014: DGCA took 391 enforcement actions which included a massive 205 suspensions, de-rostering of 71 airline crew and 115 warnings. The rise in violations was due to the general

elections

of 2014 as chartered planes were used extensively.
15 Aug 2016

270 safety violations in 2016
Security a farce?

In 2014, surprise checks by the DGCA revealed glaring safety violations by major carriers like fuel leaking along the fuselage, missing panels on

emergency

doors and hydraulic fuel leaks in wheel area. Chartered planes were sometimes operated without breathing equipment and life jackets!