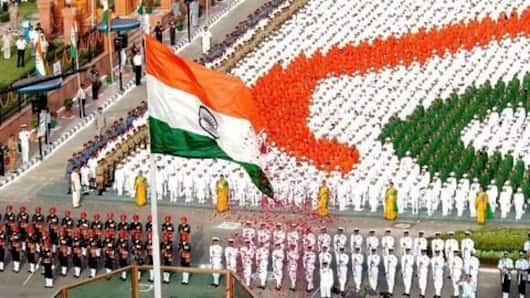 Why does this Bihar town celebrate Independence-day for two days?
While all of us celebrated Independence Day yesterday, there is a place in India that celebrates the same with equal fervor and passion today too.
That place is called Dumraon, a small town in Bihar, where people gather together on August 16 every year and pay homage to the four of their men who had sacrificed their lives on that day in 1942.
Motivated by Gandhi's Quit India speech, 5,000 people marched
On August 16, 1942, a crowd of 5,000 people of Dumraon marched towards various buildings owned by the colonial British Government.
Their aim was to hoist the national flag in such buildings, in a clear defiance of British Raj.
They were all pumped up following Mahatma Gandhi's fervent 'Do or die' appeal in his Quit India speech that he delivered in Mumbai on August 8, 1942.
Crowd led by Kapil Muni, asked to step down, killed
The crowd was being led by a young man named Kapil Muni, who was asked to step down by the police.
He refused and was shot down, says a chapter of the book 'Indian Revolutionaries'.
The chapter also mentions that two other men named Ram Das and Gopal Ram and a 60-year-old man, who tried to take charge, were killed too.
Love India news?
Stay updated with the latest happenings.
Yes, notify Me
Muni led the crowd, hoisted the flag too, then killed
However, Shivji Pathak, head, Dumraon Shahid Smarak Samiti, has a slightly different tale to tell.
Pathak confirms Muni led the march, but says he was also the one to hoist the flag on top of the Dumraon police station.
That's when police started rampant firing, as was the norm then, and killed Muni and his associates, namely Gopal Kahar, Ramdas Sonar and Ramdas Lohar.
Bihar government recognized Dumraon's celebration; granted official status
After the four were killed, the Buxar district town started commemorating their martyrdom from the next year itself, i.e. from 1943.
When India became independent, the police station where the killings took place was turned into a memorial.
Bihar government too gave the celebrations an official status in 2015. Further, the statues of the martyrs were inaugurated by CM Nitish Kumar in January 2017.