Chhattisgarh's "Swachhta Warrior" to create awareness on importance of voting
India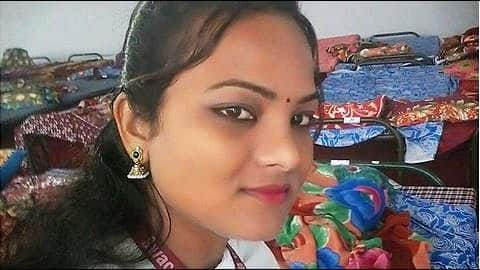 A 25-year-old Chhattisgarh woman, who played a key role in making 82 village panchayats open defecation-free, will now educate people of Raigarh district on the importance of voting and enrolment of eligible electors.
Monika Ijardar has been named Raigarh district's icon for the Systematic Voters' Education and Electoral Participation (SVEEP) programme for the upcoming assembly polls in the state, a senior official has said.
Information
Ijardar among those honored by PM Modi
Ijardar was among the 10 people honored by PM Modi in East Champaran, Bihar, in April for their significant contribution in Swachh Bharat Mission, a key initiative of BJP-led central government. She played a key role in making 82 village panchayats in Raigarh open defecation-free.
Details
Raigarh proud to have a Swachhta warrior like Ijardar: Collector
"The (Raigarh) district is proud to have Swachhta champion like Ijardar, who gave her 100% in bringing behavioral change in people about sanitation," the Raigarh Collector, Shammi Abidi, said.
She has emerged as one of the most ardent supporters of the Community Approaches to Sanitation (CAS) programme and recognized as a "Swachhta Warrior", the District Collector added.
District icon
District icon for SVEEP programme for upcoming polls
"She (Ijardar) will be the district icon for the SVEEP programme for the upcoming elections. Earlier, she made people aware about hygiene and now she will explain them the importance of voting," Abidi added.
SVEEP is a programme of the Election Commission that seeks to ensure that all eligible electors are enrolled and facilitates inclusive and qualitative electoral participation.
Training session
Ijardar attended training session on cleanliness in 2014
According to Ijardar, she attended a training session on cleanliness in 2014 in the Raigarh district which made her aware of how lack of sanitation contributes to the crime against women and also the death of children.
Ijardar said she came to know that rape and other crimes against women usually took place when they go out in the open to attend nature's call.
Building toilets
Launched campaign to encourage villagers to build toilets
Also, around 3.12 lakh children between the age group of 0-5 years die every year due to diarrhea, which is one of the causes for its outbreak is open defecation, Ijardar said.
Ijardar, who had been already working to increase the literacy rate in the area, had launched a campaign to encourage villagers to build toilets in their homes.
Challenges
Despite facing several problems, Ijardar succeeded in her mission
"Till four years ago, villagers in the area were not concerned about hygiene or diseases that could afflict them due to relieving themselves in the open. Parents were exposing their children to grave health dangers," Ijardar said.
Ijardar, a post-graduate in sociology, succeeded in her mission despite facing financial problems, reluctance on part of people to change their behavior and opposition from orthodox elements.