Three-years after husband's death, woman becomes his child's mother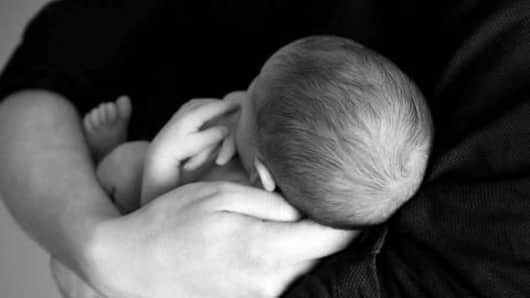 A woman, hailing from Bengaluru, became a mother, exactly three years after her husband died in a road accident, courtesy, modern technology.
Notably, they were married for five years, but the woman wasn't able to conceive. They then took the route of IVF.
But when they had just started the procedure, the accident took the husband's life in August 2015, changing things.
In context
After husband's death, child born to woman
Decision
Even after husband's death, woman decided to undergo procedure
The doctor, who took the case, said the woman decided to go with the procedure even after her husband died.
The woman, in her 30s, said, "My husband and I were intensely keen on having our own child but the accident changed everything."
She was advised to be strong physically and mentally for the IVF procedures. But the procedures failed too.
Good news
Doctors went for surrogacy and it succeeded on last attempt
The doctor added modern technology was their only hope as she was also suffering from depression.
After failed attempts at IVF, the doctors decided to go for surrogacy. This wasn't easy either, but succeeded in the end.
"It was the last vial sample that turned out to be successful," the doctor of the Mumbai-based hospital said.
The woman held her baby, at last.