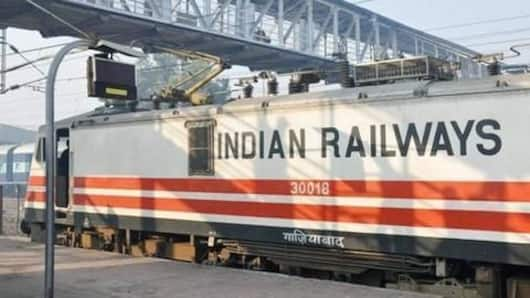 10 rules to know about concessions offered by Indian Railways
IRCTC (Indian Railway Catering and Tourism Corporation) offers tickets at concessional rates to a number of specified categories.
The concessions vary between 10% and 100%, and the categories chosen include disabled passengers, senior citizens, awardees, war widows, students, youth, farmers, and sports-persons, among others.
Here are 10 rules you must know about these concessions by the Indian Railways.
About the basis of calculation of concession; number of concessions
All concessional ticket fares are calculated on the basis of fares for mail/express trains, irrespective of the type of train (mail/express/passenger) by which a passenger travels.
Concessions are admissible only on the base ticket price, and not on additional charges like super-fast surcharge, reservation fee, etc.
Additionally, a passenger can only avail one type of concession at a time.
About permission for break of journey; change of class
Notably, a break of journey is not permitted on a concession ticket for a journey of specific purpose, e.g. a student traveling to/from an examination center.
Such break of journey is allowed only if it's caused by a natural event.
In addition, a concession ticket holder is not allowed to change to a higher class, even if they're ready to pay the fare hike.
Love India news?
Stay updated with the latest happenings.
Yes, notify Me
About production of requisite certificates; prestigious train tickets
Except for senior citizens, such concessions on train tickets are given only on showing the requisite certificates from the concerned person/organization in India.
Documents issued by authorities in foreign countries are not considered valid.
Also, concessions on season tickets, circular journey tickets, and on tickets of prestigious trains like Rajdhani Express, Shatabdi Express, etc. is not allowed, unless otherwise stated.
About producing documents in case of senior citizens
In the case of senior citizens, no proof of age is required at the time of purchasing of tickets. Concession tickets are issued on demand made through the option in the reservation form.
However, they are required to carry some documentary proof of age that can be produced if demanded by Railway officials during the journey.
Which document is required to get Train Ticket concession for Disabled Persons?
Asked 2018-08-23 11:36:19 by Narinder Singh
Answered by NewsBytes
The Indian Railways will issue photo IDs to persons with disabilities to enable them to get hassle-free concessions. The physically-challenged persons will have to approach the nearest Divisional Railway Manager Office along with all the relevant documents in original claiming concession and passport size photograph for issuing photo identity card. The card will be used to book tickets online as well as offline.
Which documents is required to get the student concession in IRCTC?
Asked 2018-08-22 13:15:53 by Anonymous
Answered by NewsBytes
To get the concessions on train tickets, you must show the requisite certificates from the concerned organisation in India. To get student concession, you need to show your student ID of the university which is recognised by Central and State government.
Can I avail senior citizen concession in Shatabdi Express?
Asked 2018-08-22 13:14:23 by Anonymous
Answered by NewsBytes
Yes, you can avail the senior citizen concession to travel in Shatabdi Express. This concession is also available in Rajdhani and Duronto trains. For men who are either 60 years old or above, and women who are 58 years old or above can avail concession in all classes.
Which document do I need to submit to get concession for senior citizen?
Asked 2018-08-22 13:08:18 by Anonymous
Answered by NewsBytes
You need to submit your Aadhaar details while you are purchasing the ticket or booking it online. To get a senior citizen concession, Aadhaar details are required to cross-verify your age.
Can i avail two concessions at one time?
Asked 2018-08-22 13:05:32 by Anonymous
Answered by NewsBytes
No, you can only avail one type of concession at a time as per IRCTC rules.