India
'Electrified' villages of India have no power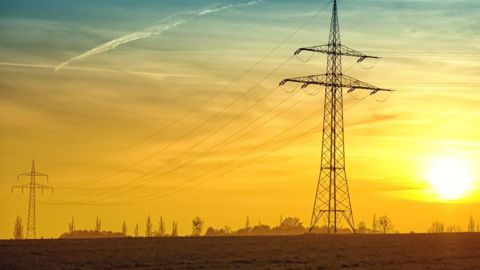 An IndiaSpend report, released this month states that out of the 10,072 newly electrified villages in rural India, 92% do not have electricity.
The electrification of rural villages falls under the Deen Dayal Upadhyaya Gram Jyoti Yojana project kick-started by the NDA Government.
28 villages were electrified from 15th-21st August, 2016, according to an update issued by the Government of India.
In context:
India's Rural Electrification Situation
Background

Deen Dayal Upadhyaya Gram Jyoti Yojana
Deen Dayal Upadhyaya Gram Jyoti Yojana (DDUGJY) is a rural electrification scheme launched by the Government of India in 2015.
Its sole purpose is to ensure the continuous supply of electricity to rural India.
One of the key initiatives of the Narendra Modi-led Government, the budget of the same is USD 11 billion.
It replaced the previous government's Rajiv Gandhi Grameen Vidutikaran Yojana (RGGVY).
Mistakes

Discrepancies in the Electrification Scheme
There are certain villages, which according to the Gram Vidyut Abhiyantas (GVAs) are un-electrified and yet counted as electrified.
There exists a gap between official data and ground realities; GVA-marked un-electrified villages are marked as electrified in the overall category by senior officials.
Some villages are classified as electrified without even waiting for the GVA to verify the status.
Love India news?


Stay updated with the latest happenings.
Why un-electrified villages are counted as electrified

When confronted with miscalculations, senior officials of the Rural Electrification Corporation (REC) said, "We put a lot of emphasis on photos. If there is a pole and distribution line visible in the photos, we call it electrified."
17 Aug 2016

Confusion over Nagla Fatela village
In his Independence Day Speech in Delhi, PM Modi said, "It takes only three hours to reach Nagla Fatela. But it took 70 years for electricity to reach there."
This assertion surprised the villagers of Nagla Fatela, where out of 600 homes, 450 do not have power.
The remaining 150 homes that get electricity, do so because of illegal 'katia' connections.
24 Aug 2016

'Electrified' villages of India have no power
Figures

According to the World Bank, the per capita power sector consumption of Indians is among the lowest in the world with 800 kilowatt-hours. This is because approximately 600 million Indians do not have access to electricity.
Love India news?


Stay updated with the latest happenings.
10 Feb 2017

Rural electrification will be completed by May 2018: Piyush Goel
Union Minister Piyush Goel said that out of 18,452 un-electrified villages, approximately 12,033 have been provided with power till last week.
He also added that the remaining villages would be electrified by May 2018.
The Power Minister told the Lok Sabha that Decentralized Distributed Generation (DDG) projects costing Rs. 1,354.60 crore covered 3,285 un-electrified villages in different states.
17 Mar 2017

Rural electrification: 5150 villages still dark
The deadline for the Centre's rural electrification programme may be missed, as data revealed that over 5150 villages in India are yet to be electrified. It was supposed to be completed by May 2017.
Data suggested that so far, just 60% of the target has been met.
Odisha, Jharkhand, Bihar and Chhattisgarh account for the bulk of un-electrified villages.