India
TRAI wants to stop the auto-playing video advertisements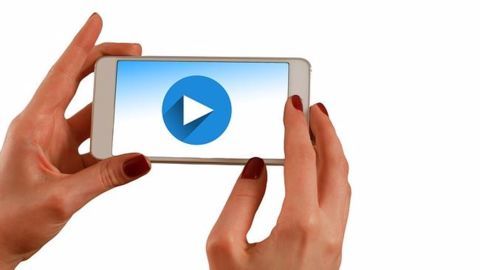 Considering the fact that the auto-playing video advertisements end up making the consumers pay more, telecom regulator TRAI has decided to take action against these auto-playing video ads.
TRAI chairman RS Sharma termed this as "a serious problem".
Industry analysts have long called attention to these "unnecessary and hidden downloads behind the higher data usage".
In context:
Trai's efforts to make internet fair and powerful
08 Feb 2016

TRAI rules in favour of Net neutrality
The Telecom Regulatory Authority of India (TRAI) blocked telecom service vendors from pricing differential rates for data services, forbidding Facebook's Free Basics and Airtel Zero platform by Airtel in their prevailing form.
Discounted tariff for obtaining or granting emergency services, or at times of public emergency was permitted.
TRAI could review these commands after a period of two years.
TRAI first regulator to emphasize exclusively on differential pricing

Barbara van Schewick - director of the Stanford Law School's Center for Internet and Society that shaped the US Federal Communications Commission's rulings wrote that India's TRAI is the first regulator in the world to focus exclusively on differential pricing.
Love India news?


Stay updated with the latest happenings.
20 May 2016

TRAI's tussle to provide free internet
TRAI published a consultation paper trying to explore ways to give mobile internet to consumers for free without breaking a ban on unfair pricing of data services.
TRAI suggested three models to promote free internet like providing toll-free platform for consumers where browsing would be free.
Applications that reward users with incentives to be popularized.
Users would pay first and be reimbursed subsequently.
31 May 2016

TRAI takes a tough stand against differential data speeds
TRAI spoke against the blocking of websites, applications and the slowing of internet speeds by companies.
TRAI said companies shouldn't exercise "preferential treatment of applications and websites; and inspection of the contents of data packets".
These practices it said were considered "unreasonable interference" with internet traffic.
TRAI also attempted to address issues of customer privacy particularly in the context of national security .
27 Aug 2016

TRAI wants to stop the auto-playing video advertisements
42% users unaware that video ads consume data

As per a survey, almost 42% users were oblivious of video ads consuming data without clicking on them, however, almost 35% had discerned an increment in data billing without any added usage.