Special arrangements for stray cows, dogs at Nagar Nigams: Yogi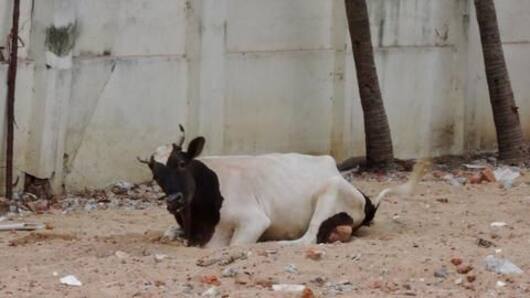 Uttar Pradesh Chief Minister Yogi Adityanath today said special arrangement for the upkeep of stray cows, dogs, monkeys, and birds would be made at every Nagar Nigam of the state.
He also stressed that the cows should not be released on the streets.
Speaking about developing Mathura, he said there would be no dearth of funds for the purpose.
In context
Special arrangements for stray animals in UP
Brijbhumi Development
Schemes worth Rs. 346.74 crore for development of Brijbhumi
"Upkeep of stray cows, monkeys, dogs, birds have started in Lucknow and gradually the scheme would start in other Nagar Nigams," Yogi said, after inaugurating and laying the foundation stone for various schemes worth Rs. 346.74 crore for the development of Brijbhumi.
"We want to make Mathura, Ayodhya, Varanasi, and Allahabad alluring in order to attract more pilgrims," he said.
Special arrangements for Janmashtami
Yogi Adityanath said that special lighting arrangements made on the entry points of Mathura on the occasion of Janmashtami, would become a regular feature and gradually Ayodhya, Varanasi, and Allahabad would have similar arrangements.
Love India news?
Stay updated with the latest happenings.
Notify Me
Waste Management
Rs. 50 crore sanctioned for the development of Govardhan
Yogi said solid waste management system would be introduced to prevent discharge of drains into the Yamuna river and to make it pollution-free.
He said the UP Tirth Vikas Parishad has been constituted for the development of all the seven pilgrimage sites in the state.
The Union government, Yogi said, has sanctioned Rs. 50 crore for the development of Govardhan under Prasad scheme.