India
A data leak and an earthquake mar this week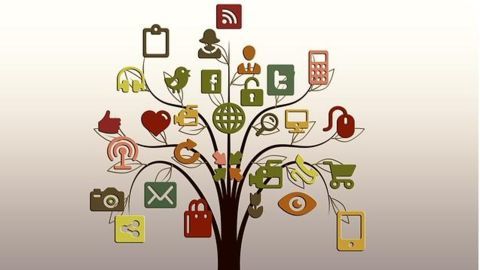 A massive leak of the technical details of India's Scorpene submarines severely hurt India's national security after The Australian made the details public.
A 6.2 magnitude earthquake killed at least 247 people causing severe damage across Central Italy.
Russia also began using Iran as a base for its air operations Syria, upping the stakes in the world's most volatile conflict.
In context:
What made news this week?
17 Aug 2016

Russia begins using Iranian air bases for Syria sorties
Russia's defence ministry stated that it has employed a base in western Iran to carry forward air attacks in Syria.
The aircraft struck the Jihadist militants in Aleppo, Idlib and Deir al-Zour regions.
It is the first instance when Russia has attacked targets inside Syria from a third country since it launched a campaign to assist the Syrian President in 2015.
22 Aug 2016

Sachin Bansal admits to being a poor performer
Sachin Bansal, who earlier this year stepped down as CEO of Flipkart, admitted that the company had not been meeting its targets.
At a townhall held at the company's headquarters at Bengaluru, Bansal responded to questions put forth by worried employees expressing their concern over the heavy layoffs.
Bansal also said that he had been a victim to the layoffs, due to weak performance.
Love India news?


Stay updated with the latest happenings.
24 Aug 2016

India's Scorpene submarine details leaked
A massive leak of sensitive data on the capabilities of India's Scorpene class submarines gravely compromised the Indian Navy.
The classified information running into 22,000 pages was accessed by the Australian media.
The data belongs to DCNS, the French company building the submarines. Sea Trials of the Scorpenes started in May 2016 and the fleet of six has cost India a whooping $3.5 billion.
25 Aug 2016

6.2 magnitude earthquake strikes Italy
An earthquake of a massive 6.2 magnitude struck Central Italy on Wednesday.
The earthquake hit most small towns across the region, reducing the areas into rubble, and trapped many under the debris.
It claimed the lives of many, with the death toll climbing to at least 247.
Reports said that the earthquake has displaced more than 1,000 people across central Italy.
26 Aug 2016

Unified Payments interface rolled out
On 26th August, 2016, National Payments Corporation of India (NCPI), rolled out the Unified Payments Interface (UPI).
According to experts, UPI is capable of transforming the payment scenario of India.
Presently, customers of 21 banks will have the opportunity to try out UPI; more banks are expected to sign up later.
UPI was taken up by RBI in order to promote a cashless society.
27 Aug 2016

PM announces task force for next 3 Olympics
Prime Minister Narendra Modi announced the setting up of a Task Force over the next few days to chart out a comprehensive action plan for the next 3 Olympic Games in 2020, 2024 and 2028.
The Task Force will prepare an overall strategy for the sports facility, training, selection procedure and will include experts from India as well as abroad.
Love India news?


Stay updated with the latest happenings.
28 Aug 2016

Cabinet approves surrogacy regulation bill
On August 11, 2016, the Maternity Benefit Act was amended to increase maternity leave from the current 12 weeks to 26 weeks.
The amendment also enabled women, who opted to become mothers via adoption or surrogacy, to avail of maternity leave.
Paternity leave was, however, left out of the ambit of these amendments.
29 Aug 2016

A data leak and an earthquake mar this week