India
Paralympic medallist suffers humiliation at airport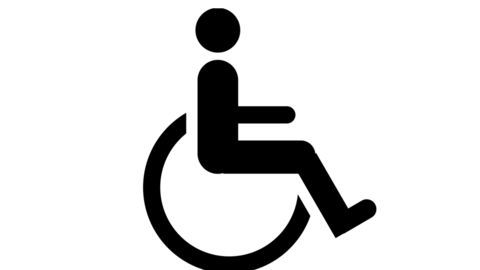 Aditya Mehta, a two-time silver medallist at the 2013 Asian Paralympics was made to strip twice at different airports.
Mehta arrived at the New Delhi airport on August 30 for a Hyderabad-bound flight and was asked to remove his prosthetic leg and clothes for screening by a Central Industrial Security Force (CISF) personnel.
He underwent a similar ordeal in Bangalore airport on August 26.
In context:
Aditya Mehta: A champion of the differently-abled
Aditya Mehta, 33 years old is a para-cyclist and the first Indian to win two silver medals at the para-Asian cycling championships.
He is the founder of the Aditya Mehta Foundation which was established to build awareness about the special needs of para-athletes to counter the absolute apathy they received from all quarters.
He originally hails from Hyderabad and belongs to a business family.
The accident in 2009

Aditya Mehta met with an accident when he was hit by a bus and pushed for 200-300 metres. He eventually lost his balance and the bus ran him over. His right leg was completely crushed and after a few weeks was amputated above the knee.
Love India news?


Stay updated with the latest happenings.
02 Sep 2016

Paralympic medallist suffers humiliation at airport
Details

What really happened?
Mehta wasn't allowed to board the flight until he put all his belongings including his prosthetic leg through the airport scanner.
Allegedly, he was at the receiving end of rude behaviour from the CISF while undergoing the security screening.
He explained that he wasn't usually disturbed by security checks, however the insensitivity of the security personnel towards the differently-abled was deeply upsetting.
Who said what?

Reactions and Responses
Airport officials maintained Mehta's security screening was in accordance with guidelines.
However, Mehta insisted airports are required to install full body scanners to screen the differently-abled but according to airport officials due to budgetary constraints these weren't available.
An official of the Directorate General of Civil Aviation said discussions on removal of prosthetic limbs for screening was ongoing but a decision was awaited.
Aditya Mehta: An avid cyclist

Mehta undertakes long distance cycling to raise awareness and funds for amputees who are aspiring athletes. His toughest ride was from Leh to Khardunga on the the world's highest motorable road. Upon successful completion, he entered the Limca Book of World

Records

in 2014.