India
What made news this week?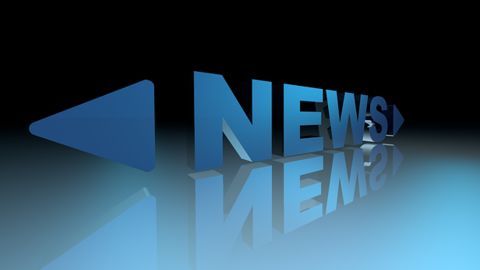 Sports, politics, economics were the highlights this week.
A benevolent gesture by wrestler Yogeshwar Dutt reminded us of the spirit of sportsmanship.
The AAP found itself in more trouble after another minister was hauled up for sexual offences.
Jio's anticipated launch shook the telecom market, forcing competitors to provide lower tariffs for users.
The GST was ratified by more than 50% of Indian states.
In context:
What made news this week?
30 Aug 2016

Yogeshwar: Allow family to keep medal
Indian wrestler Yogeshwar Dutt stood a chance of having his 2012 London Olympics bronze medal converted to a silver after the silver medalist, Besik Kudukhov who died in 2013 in a car crash, tested positive for banned substances in his 2012 sample.
Dutt argued that on humanitarian grounds, the medal remain with Kudukhov's family so "their honor can remain intact."
01 Sep 2016

16 states ratify GST, upto Pranab now
Odisha became the 16th state to pass the Constitutional Amendment which allows for the passage of the Goods and Services Tax, leaving it up to Presidential approval to come into force.
Chief Minister Naveen Patnaik moved the bill for passage in a special session of the state assembly.
Revenue Secretary Hasmukh Adhia confirmed that "minimum requirement of 50% states ratifying the bill is complete."
Love India news?


Stay updated with the latest happenings.
02 Sep 2016

18 crore workers join union strike
On Friday, 10 Central Trade Unions, including Congress's INTUC, and Left's CITUand AITUC, began their one-day long nationwide strike to protest against 'anti-labour policies' of the government.
Bharatiya Mazdoor Sangh, Indian Railways and central government employees will not join the strike as they believe that the government has accepted their demands.
Essential services including public transport and telecommunications in several cities were hit.
02 Sep 2016

Amazon inaugurates first Prime Now aircraft
On 1st September 2016, in Seattle occurred an exclusive unveiling of Amazon.com Inc's premier Prime Air plane.
The Boeing 767 is painted in blue and white and the tail of the aircraft is embellished with the 'amazon smile'.
On 2nd September 2016, the plane was launched at Seattle's traditional summer Seafair festival.
Amazon is to introduce a fleet of 20 such Boeings.
02 Sep 2016

Rousseff's impeachment triggers diplomatic crisis in South America
The impeachment of Brazil's former President Dilma Rousseff sent shockwaves across South America.
The Left parties in Brazil have condemned the impeachment vote as a coup to overthrow the legitimate government in the country.
Venezuela, Bolivia and Ecuador have withdrawn their ambassadors from Brazil in protest.
Brazil's foreign ministry countered saying countries like Venezuela have no right to comment on democracy.
03 Sep 2016

Irish Cabinet to appeal against EU tax ruling
Ireland confirmed on Friday that it would appeal against EU decision to collect $14.5 billion in back-taxes from Apple.
Apple's Tim Cook called the ruling "maddening" and "political" and said that he was confident the ruling would be overturned on appeal.
Finance Minister Noon said that it was essential to defend the country's interests as it can have a major impact on FDI flow.
Love India news?


Stay updated with the latest happenings.
04 Sep 2016

Woman alleges rape, AAP minister apprehended
In a major development, a woman who featured in the objectionable video with AAP minister Sandeep Kumar has alleged that she was raped.
An FIR was registered in the Sultanpuri police station after which Sandeep Kumar was arrested.
The woman alleged that Kumar sedated and then assaulted her.
She claimed the incident happened 11 months ago and did not know it was filmed.
04 Sep 2016

Reliance Jio sim cards selling in 'black' in Mumbai
In anticipation for the launch of Reliance Jio's cellular services, preview sim cards (usually Rs.10-20) have begun selling in the black market at up to Rs.500.
In addition, sources stated that even the application forms (usually free) for the same have been priced at Rs.100.
However, the lack of a number portability option has dismayed several prospective clients for Jio.
05 Sep 2016

What made news this week?