India
RBI looks to explore Islamic banking and finance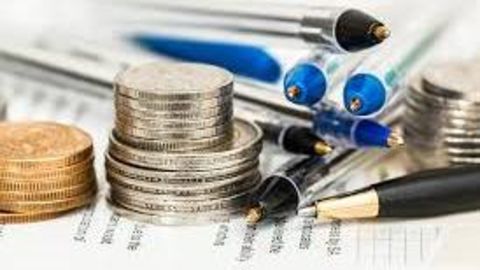 The Reserve Bank of India proposed measures to adopt interest-free banking that will open Islamic finance in India, tackling banking exclusions pitched under religious reasons.
This proposal was made in the central bank's report last week, as the former RBI Governor departed to give way to his successor, Urjit Patel.
RBI said it would consider launching interest-free financial products after consultations with the government.
In context:
RBI set to explore Islamic Finance
About

What is Islamic Finance?
Islamic Finance is one that corresponds to practising banking and finance under the Sharia regulations.
Sharia does not allow the acceptance of money or interest gained from money provided as loans.
The laws also prohibit investments in firms or businesses that do not comply with Islamic principles, such as provision of pork or alcohol, and the act is touted to be sinful.
How much has Islamic finance grown over the ages?

Chronicling the growth of Islamic finance
One of the world's leading finance behemoth, Ernst & Young, reported that Islamic banking and finance has been witnessing a massive annual growth of 17.6% between 2009-2013.
Forecasts for Islamic banking has been pitched at 19.7% a year by 2018.
It was reported that nearly 1% of the world's total assets were financial institutions that followed Sharia laws.
Love India news?


Stay updated with the latest happenings.
Where does the Islamic finance industry stand?

Although market experts state that the ideologies of Islamic finance and banking have evolved from the time

Islam

was born, sharia-compliant products were not offered in the market until the 1970s. It has now grown to become a global sector worth nearly $2 trillion.
05 Sep 2016

RBI looks to explore Islamic banking and finance
Impact of Islamic finance in India

What would the introduction mean for India?
The introduction of Islamic finance and banking in India would translate to a whopping 180 million Muslims in the country gaining access to banking.
Muslims consist of the country's second largest religious minority, who were previously prohibited by Sharia laws to get involved in the interest-based banking.
The growth of Islamic finance has been slow in India, due to opposition from political parties.
Passage of Islamic finance laws required for aiding Islamic banks

"For Islamic banks to function in India, separate parallel legislation or an amendment needs to be passed by

Parliament

and that can only happen with the active support of the incumbent government," said Saif Ahmed, an Islamic finance consultant.