India
Rajasthan's copper mine auction finds few takers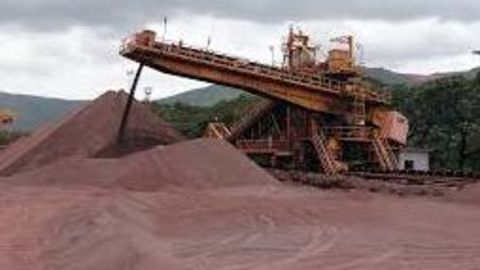 The first auction in the country held for copper mines in Rajasthan saw few takers during the auction.
Officials said that four limestone blocks and one copper block were opened for bidding on 26 August.
Apart from one limestone block, all other blocks received less than three bids.
Regulations state that if there are less than three bids, the process is terminated.
In context:
Rajasthan's copper mine license auction sees few takers
About

India's copper ore reserves
India's current copper ore reserves amount to a massive 1,558.46 million tonnes, while the size of the copper industry in India is worth around 3% of the world's copper market.
Currently, Hindustan Copper Limited is the only miner in the country for copper.
The company has helped enable production of about 356,000 tonnes in December last year, compared with 277,000 tonnes in 2014.
Who is a composite license holder?

A composite license holder is one that has the rights to examine and explore the physical area of a region for a specific resource, to check the exact amounts of the resources available and start mining for the mineral afterwards.
Love India news?


Stay updated with the latest happenings.
20 Apr 2016

Rajasthan looks to auction copper mines
In a first for the country, Rajasthan had announced that it will float notices inviting tenders for its copper mine in Ajmer.
It was touted to be the India's first copper mine auction, and was slated to be granted via the composite licensing route.
Along with other suggestions for exploring copper deposits around Dausa and Dhobion, officials were also looking to auction gold mines.
Steel ministry opens bidding for Rajasthan's copper mines

"The block, called Srinagar-Mohanpura-Pharkiya (in Ajmer district), consisting of copper and associated minerals will be auctioned under composite licence route. Last date of submission of bids is 24 August." - Notice on 2 July from the Ministry of Steel.
06 Sep 2016

Rajasthan's copper mine auction finds few takers
06 Sep 2016

Rajasthan looks to launch fresh bids for the copper mines
Officials stated that the state may consider launching new notices for inviting tenders to start bidding for the same mines.
The termination of the process might take a toll on the government's plans to increase production of minerals by about 35% every year.
Market experts and analysts claimed that the low prices for these minerals and the decreasing deposits raise concerns for miners.