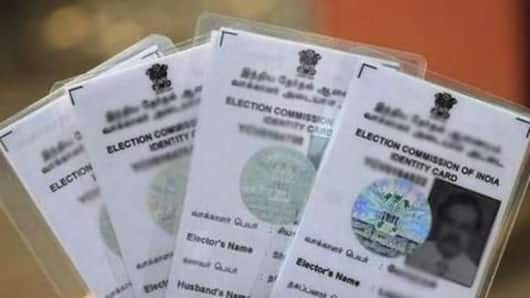 Dehradun: 23 Pakistan citizens found with Voter IDs, Ration Cards
In a covert drive, the local intelligence unit (LIU) of Dehradun police found Indian voter IDs and ration cards from at least 23 Pakistan nationals on Friday, following which a probe was ordered.
The police found 12 voters IDs and 11 ration cards from these Pakistan citizens. They were living in India on long-term visas (LTV).
A report was submitted to the district administration.
Though living legally, they aren't allowed to possess Indian documents
Notably, the Pakistan citizens (all Sindhi Hindus) had been living in India legally, but there is still little clarity on the time they have spent here.
Those living on LTVs are not supposed to get voter IDs or ration cards.
Reportedly, around 275 Pakistan citizens are living in Dehradun. The areas where they reside are Raipur, Patel Nagar, Dharampur and Vasant Vihar.
Senior police official talks about the drive
"The Pakistani citizens were nabbed during a drive by LIU of Dehradun police to find if they are holding any official documents illegally. During the drive, 12 were found to have voter-id cards while 11 were found with ration cards," said DIG, Garhwal range, Ajay Rautela.