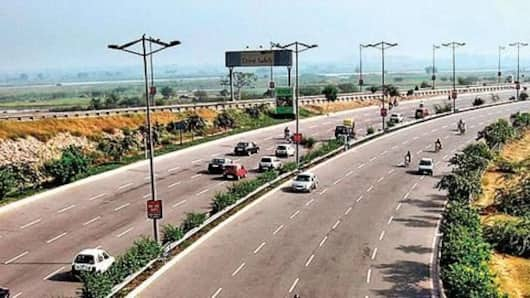 6km Noida road stretch to be "dust-free" by September-end
In a bid to tackle dust pollution from realty projects, Noida Authority's horticulture department has started a project to turn the 6-km main road of sectors 74, 75, 76, and 77 into a "dust-free" road by September-end.
To eliminate dust, the horticulture department will plant grass on both sides of the road.
Meanwhile, similar work is on in other sectors.
Here are the details.
Details about the Noida Authority's efforts to eliminate dust pollution
The horticulture department began its work on the Noida road on Tuesday.
Meanwhile, similar work is also in progress on the Hindon Pusta road and Sector 123.
Authorities have also assured that sectors 35, 90, and 138 will be dust-free by September-end.
Additionally, the department has also built a 5.74-acre in Sector 137 at a cost of Rs. 46 lakh to reduce dust pollution.
375km of Noida roads to be made dust-free
Additionally, Noida Authority has earmarked 375km of roads in the city to be turned into "dust-free" zones. Out of this, a 20km stretch across Phase 2's Hosiery Complex and Sector 82 have already been converted into dust-free zones, reports ToI.
Love India news?
Stay updated with the latest happenings.
Yes, notify Me
Noida residents have welcomed the move to reduce dust pollution
Noida residents, who have been complaining about dust pollution for a while now, welcomed the move.
Dust pollution, they said, was a severe problem in Noida which became very acute during summers and around Diwali, causing residents to suffer from respiratory problems.
One of the major contributors to dust pollution in Noida is ongoing realty projects and metro work.