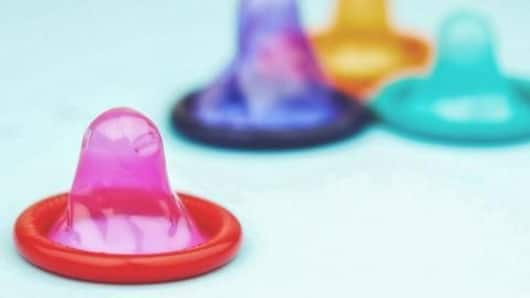 #HealthBytes: Here's your guide to buying condoms
Condoms are handy, easily to store, widely available, and above all, effective.
They can help you stay away from unwanted pregnancy and dreadful STIs.
Although condoms are easily available at pharmacies and general stores, buying the right ones for you is crucial for ensuring sexual safety and pleasure.
Here's your guide to buying the right condom for yourself.
How to choose the right size for yourself
Sizing is important.
A bigger sized condom would be loose, and may fall off from your penis, and a smaller sized one might break during the act.
The usual condom sizes are small, medium, long, and slim.
One may use a regular measuring tape to figure the length and girth of their penis, and then choose the right size accordingly.
Choose your preferred flavor and style for optimum pleasure
Apart from the sizing part, one can choose from the many variants and styles condoms come in. You can either choose from flavored or unflavored variants. Other options available are ripped and dotted ones. These can help enhance sexual pleasure during intercourse.
Love India news?
Stay updated with the latest happenings.
Yes, notify me
Things to know about material and use of lubricants
Material: Condoms come in various different materials. These are lambskin, silicone, polyutherane and latex, so one has to be wary of their allergies and sensitivities before choosing the right one for themselves.
Lubricants: Using lubricant can augment your level of sexual pleasure. However, not all lubes go well with condoms. Try using water-based and silicon-based condoms, as oily and jelly lubes can break condom.