India
Mumbai-blast accused to be hanged on 30 July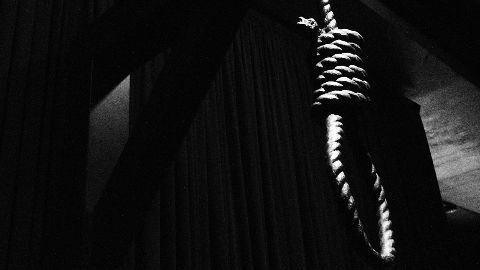 The 1993 Mumbai blasts accused Yakub Memon was issued a death warrant by a TADA court in Mumbai.
According to the warrant, Memon is likely to be hanged at the Nagpur Central Jail on July 30 at 7 am, subject to the outcome of the curative petition.
The curative petition pending with the SC is expected to come up for hearing on 21 July.
In context:
The story of Yakub's capital punishment
12 Mar 1993

The 1993 Mumbai blasts
The 1993 Mumbai bombings were a series of 13 bomb explosions that took place in Mumbai on Friday, 12 March 1993, and killed over 257 people.
Blasts were coordinated by Dawood Ibrahim through one of his subordinates, Tiger Memon. Both of them have not been arrested or tried since.
Yakub Memon, brother of prime accused Tiger Memon was charged for possession of unauthorised arms.
The Memon family which fled India in 1993, returned in 1994. Yakub Memon was arrested in July 1994.
Yakub Memon was a chartered accountant by profession and his accounting firm was responsible for maintaining Tiger Memon's finances from illegal operations.
Yakub was arrested on charges of arranging finance for the entire terror operation.
Love India news?


Stay updated with the latest happenings.
Sanjay Dutt arrested

In relation to 1993 Mumbai blasts, Bollywood actor Sanjay Dutt was arrested under the provisions of Terrorists and Disruptive Activities (prevention) Act - TADA for illegal possession of arms.
2007-2013

Yakub's trial and conviction
On 27 July 2007, Yakub Memon was sentenced to death by Terrorists and Disruptive Activities (prevention) Act (TADA) court.
The charges of conviction included: criminal conspiracy - arranging finance and managing its disbursement in terror operation; aiding and abetting and facilitating in a terrorist act, and illegal possession of arms and ammunition.
The Supreme Court on 21 March, 2013 upheld Yakub's death sentence.
2014-15

Yakub's plea to President and SC
Yakub Memon's mercy petition rejected by President Pranab Mukherjee in May 2014.
The Center said that Memon's case did not qualify for presidential pardon.
Yakub sought a review petition in 2014 which was dismissed by the SC on 9 April 2015.
As a last resort, Yakub applied for a curative petition in the SC on 7 July 2015.
What is a curative petition?

A curative petition is the last judicial resort available for redressal of grievances in SC. In order to prevent abuse of its process and to cure gross miscarriage of justice, SC may reconsider its judgements in exercise of its inherent powers and hence is termed 'curative'.
Love India news?


Stay updated with the latest happenings.
15 Jul 2015

Mumbai-blast accused to be hanged on 30 July
23 Jul 2015

Yakub seeks stay on execution
On 21 July, the Supreme Court had rejected Yakub's curative petition saying his punishment adhered to the principles of natural justice, thereby allowing his execution on 30 July.
On the same day, Yakub filed a mercy petition before the Maharashtra governor seeking commutation of his sentence to life imprisonment.
On 23 July, he approached the SC with a writ petition to stay his execution.
26 Jul 2015

Eminent personalities endorse Yakub's mercy plea
Hundreds of politicians, jurists and activists appealed to President Pranab Mukherjee to reconsider Yakub's mercy plea.
The eminent personalities included lawyer Ram Jethmalani, BJP's Shatrughan Sinha, Congress's Mani Shankar Aiyer, actor Naseeruddin Shah, filmmaker Mahesh Bhatt etc.
Bollywood's Salman Khan tweeted against Yakub's hanging but later apologised and retracted his tweets following backlash from political parties, social media and his own father.
27 Jul 2015

SC agrees for detailed hearing in Yakub's case
Today, the Supreme Court of India agreed for a detailed hearing of Yakub's plea seeking stay of his scheduled execution.
SC sought clarification from the Attorney General on rules for curative petition as Yakub said that the death warrant was issued, while the curative petition was still pending at the time.
The hearing was adjourned and will resume tomorrow.
29 Jul 2105

SC rules against Yakub
The SC which referred the case to a larger bench after 28 July's split verdict, rejected Yakub's petition and upheld his execution.
Further, the mercy plea filed by Yakub was again rejected by the President.
As a final hope, Yakub's lawyers filed a petition on fresh grounds that a death row prisoner cannot be hanged for 14 days after rejection of the mercy plea.
30 Jul 2015

Mumbai blast accused-Yakub Memon hanged
The fresh petition filed by Yakub after rejection of mercy plea, was heard by SC in the wee hours of 30 July between 2AM and 5AM.
The SC which rejected the last minute plea, ruled that Yakub Memon will be hanged as scheduled.
At 7AM reportedly, Yakub was hanged in Nagpur Central Jail after which the body was handed over to his family.