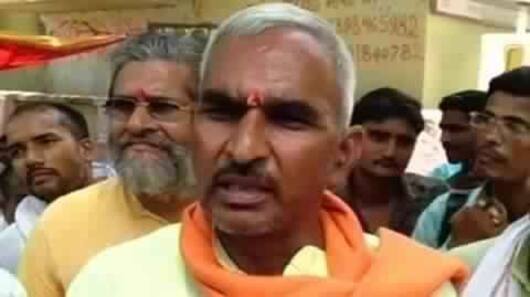 UP BJP MLA misbehaves with education officer in official meeting
BJP MLA Surendra Singh and other party leaders allegedly tried to misbehave with a District Inspector of Schools (DIOS) at an official meeting yesterday in Ballia, Uttar Pradesh.
The incident was caught in a video, which showed Singh purportedly getting agitated with DIOS Narendra Dev Pandey and moving towards him, while another BJP leader was seen pushing the education officer.
Here's more.
BJP MLA has expressed regret for the incident
The incident took place in front of the District Magistrate Bhawar Singh Khargaut, who managed to control the situation. Khargaut said the MLA and others got agitated when Pandey commented that he wasn't afraid of anyone. The MLA later expressed regret for the incident.