India
Call intercepts indicate Dawood laundering money for eminent Indians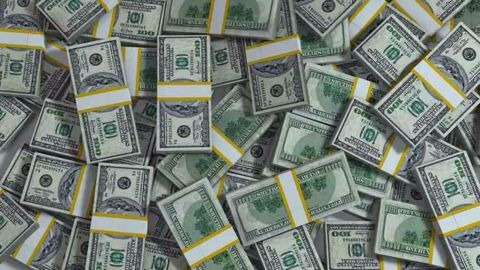 Indian intelligence officials have discovered telephonic intercepts that implicate Dawood of round-tripping money for white-collared people of India.
Amongst these individuals allegedly is a top Bollywood actor.
The central intelligence agencies along with the government are aware of the actor's identity; the others are yet to be identified.
According to documents, black money was sent abroad in 2012 to be converted into white money.
In context:
The Nexus between the Indian Mafia and Bollywood
Haji Mastan, Bombay's original mafia don, started producing films in order to promote his mistress's cinematic career.
Bollywood's connection with the underworld originated due to filmmakers being considered ineligible in order to seek financial assistance.
Directors, producers thus turned to dubious sources looking for revenue.
Even after the Indian Government declared Bollywood eligible for bank credit in 2000, dependency on the underworld prevailed.
Lack of Choice

Under various circumstances, filmmakers have been coerced into accepting underworld financing. According to Mahesh Bhatt, Indian film director, "There's hardly anybody in the film industry who has not been contacted by the mafia."
Love India news?


Stay updated with the latest happenings.
Examples

Actors known to be linked with Dawood Ibrahim
The most famous example of the association between Bollywood and Dawood Ibrahim is Sanjay Dutt, who was widely believed to have played a hand in the 1993 Mumbai blasts.
Actors like Salman Khan and Anil Kapoor have been spotted with Dawood.
Mandakini, the actress from Ram Teri Ganga Maili, famously known for her stint under the waterfall, was rumoured to have dated Dawood Ibrahim.
The meaning of Round-tripping

The illegitimate action of converting black money into white by routing it to tax havens and eventually bringing it back the home country (in this case, India) is known as round-tripping.
10 Sep 2016

Call intercepts indicate Dawood laundering money for eminent Indians
Details

Details of the calls recorded
The intercepted conversation took place between Dawood's operative based in Pakistan and another one based in Sharjah.
According to the conversation, Dawood's team had routed black money in 2012 to Panama and Canada.
This money, meant to be brought back into India, is supposedly blocked in Panama and Canada due to the mistakes of the person responsible for depositing the money.
Love India news?


Stay updated with the latest happenings.
Discussion of Money

According to the call records, a figure of '45' was discussed, out of which '20' belonged to the actor, a commission of '5' to Dawood and the other '20' was the amount to be invested. Units of the figures discussed remain unknown.
---