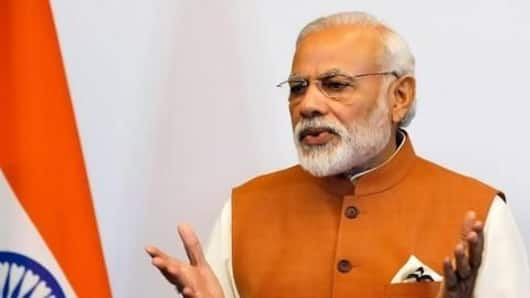 PMO holds meeting to discuss affirmative action in private sector
In the wake of nationwide caste protests by Dalits, Marathas, Jats, and upper-caste groups, the Prime Minister's Office (PMO), for the first time, has held a meeting to discuss affirmative action in the private sector.
The meeting was held on September 22 to discuss the private sector's commitment to providing SCs and STs with jobs, reports The Indian Express.
Here are the details.
The UPA government, in 2006, had started discussing the issue
Way back in October 2006, the UPA government had constituted a committee under the chairmanship of the Principal Secretary to the Prime Minister to discuss the subject.
Until May 2014, the committee, formally called the Coordination Committee on Affirmative Action for SCs/STs in the Private Sector, had held seven meetings.
However, since Modi came into power, no meetings were held up until now.
What went down in the September 22 meeting
During the September 22 meeting, the Department of Industrial Policy and Promotion (DIPP) made a presentation on the Indian industry's progress in providing skill development, scholarships, and employment to SCs and STs.
Sources told IE that while progress in skill development had been "reasonable", there seemed to be gaps in data collection, indicating that the private sector "is not so committed" to the cause.
Love India news?
Stay updated with the latest happenings.
Yes, notify me
Industry chambers have to provide DIPP with quarterly data
Members of industry chambers ASSOCHAM, FICCI, and CII provide the DIPP with quarterly on skill training, employment, and scholarships given to SCs/STs. Additionally, many member-companies of these chambers have also signed a Voluntary Code of Conduct on affirmative action to help uplift the marginalized.
The government's suggestions to the private sector
Credits:
Government officials present during the meeting told representatives of industry that that they had prepared a list of 22,000 villages where the SC/ST population was high.
The government suggested that the private sector could adopt some villages, skill their populations, and provide them with employment.
Additionally, the government also suggested that the private sector should provide scholarships to tribal students.