#AdulteryVerdict: On women, marriage, and sexual-freedom, SC makes progressive statements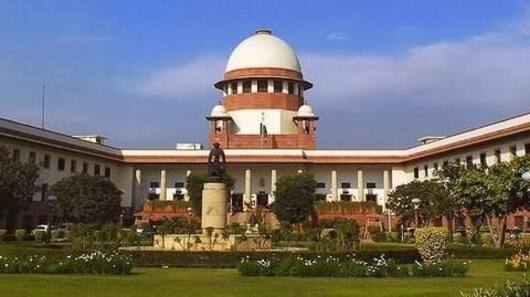 Taking a progressive stand on adultery law, the Supreme Court on Thursday declared the Section 497 of the IPC as unconstitutional.
The five-judge bench headed by CJI Dipak Misra noted woman can't be at whims of a man, and one gender having legal sovereignty over another is wrong.
With this judgment, SC has once again shown what the country needs.
Here are the top quotes.
In context
Adultery not a criminal-offense, and quotes of SC
On adultery
"Thinking adultery as criminal offense is a retrograde step"
The bench unanimously declared adultery unconstitutional and cited examples of countries like China, South Korea, and Japan.
CJI Misra said thinking of adultery as a criminal offense is a retrograde step.
"Adultery might not be the cause of an unhappy marriage, it could be the result of an unhappy marriage," he said, and added unless adultery invites scope of IPC Section 306, it can't be criminalized.
On women
Husband is not master of woman, says CJI Misra
The bench also said a husband can't be master of woman and any law which violates the dignity of women in civilized society invited the wrath of the Constitution.
"A woman cannot be asked to think how a man or society desires. We are not commenting on an ideal situation, merely looking at whether it should be criminalized," CJI Misra said while scrapping the 150-year-old law.
Love India news?
Stay updated with the latest happenings.
Notify Me
Section 497 affects Article 21 of the Constitution, says CJI
"Section 497 of IPC affects the right to life of a woman under Article 21 of the Constitution of India. Women can't be asked to think and do according to the will of society," CJI Misra said.
Details
Fellow-judges agree with CJI Misra on women's position in society
CJI Misra's statements on women echoed in the judgment of Justices Chandrachud and Nariman.
Further, Justice Nariman said ancient notions of a man being a predator and woman being a victim, doesn't hold true any longer. About striking down the controversial section, Justice Nariman said court can't wait for legislation when the law has become archaic.
"It needs to be struck down," Justice Nariman said.
Justice Chandrachud says Section 497 offended sexual freedom of women
"Law deprives married women the agency of consent. A woman loses her voice, autonomy after entering marriage and manifest arbitrariness is writ large in Section 497. Section 497 offends sexual freedom of women. Section 497 denuded the woman from making choices," Justice Chandrachud said.