J&K: National flag displayed upside down in BJP-rally, FIR registered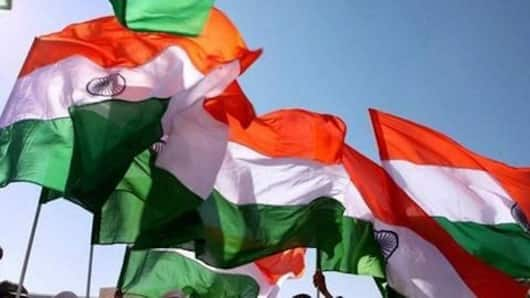 The national flag was allegedly displayed upside down during a rally led by senior BJP leader Rajiv Jasrotia in Kathua district, following which an FIR was lodged for insulting the tricolor, police said today.
The FIR was registered yesterday against unknown persons in Kathua Police Station under Section 2 (insulting the national flag) of the Prevention of Insults to National Honor Act.
Here's more.
In context
J&K: National flag displayed upside down in BJP-rally
Details
Jasrotia accompanied BJP-candidate in rally for Urban Local Body polls
A local resident, Vinod Nijhawan, in a complaint alleged the national flag was disrespected during the rally led by Jasrotia (pictured), and BJP candidate Rahul Dev Sharma, an official said.
Jasrotia, who is the BJP MLA from Kathua constituency, had accompanied Sharma in a procession from his Shiv Nagar residence to file nomination papers for Ward Number 19 for the Urban Local Body polls.
Video evidence
The complainant called the act 'very heinous'; investigation underway
The complainant presented a video clip purportedly showing a person, just behind the BJP legislator, holding the tricolor upside down during the procession which covered a distance of over 2km, the official said.
In his complaint, Nijhawan said the act was "very heinous" and hurt the "sentiments of the patriotic citizens of India".
The official said an investigation was underway in the matter.