Maharashtra: Family disposes of 2-day-old infant's body in plastic bag
India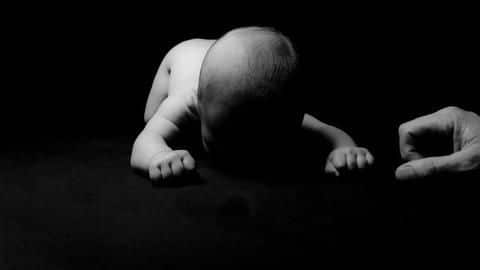 A poor family from Maharashtra's Nashik district has allegedly disposed of the body of a two-day-old infant in a plastic bag instead of carrying out the last rites, police said today.
The incident came to light yesterday when the infant's body popped out after scavenging dogs pulled out a plastic bag from a garbage dump near the canteen of Nashik Civil Hospital, police informed.
Details
Infant was born underweight, died due to health complications: Doctor
Nashik Civil Hospital Surgeon Dr. Suresh Jagdale said the infant was born underweight to a tribal woman hailing from Dhamangaon in Nashik's Igatpuri taluka on September 24.
Due to health complications, the child died on September 25 and following the completion of hospital formalities, the body was handed over the family, he added.
He said the infant's mother is still admitted in the hospital.
Legal action
Action would be taken against those found guilty: Police
The police said that people who saw the incident alerted hospital staff who reached the spot and retrieved infant's body.
An official from Sarkarwada police station said that a 'panchnama' of the incident had been conducted and further probe was underway.
He said that action would be taken against those found guilty in the incident after the probe is completed.