India
Russia signs pact with Anil Ambani to build ships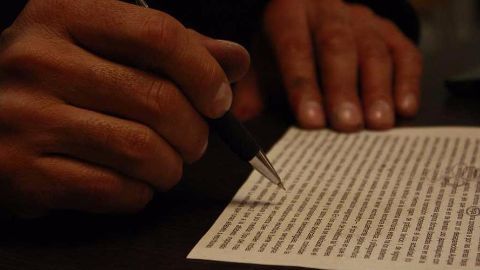 While India is planning to choose Grigorivich frigates for its navy, Russia has partnered with Anil Ambani-led Pipavav Defence to build these ships.
The deal has been signed under PM Narendra Modi's "Make in India" initiative.
A team from Russia evalauted Pipavav's yard in Gujarat, Larsen and Toubro's unit at Ennore and the state-run Cochin Shipyard in Kerala before placing the $3-3.5 billion order.
In context:
"Make in India" getting favorable response!
Introduction

What is 'Make in India'?
On 25 September 2014, Prime Minister Narendra Modi had launched "Make in India" campaign to encourage companies to manufacture their products in India.
The initiative's main aim is to increase GDP growth and tax revenue. It also aims at delivering high quality standards and minimising the impact on the environment.
Before launching this campaign, the government had relaxed foreign equity caps in various sectors.
The launch date

The "Make in India" initiative was launched on the birth anniversary of Deen Dayal Upadhyaya who was an ideologue of BJP. The launch date also coincided with the start of Navratras.
Love India news?


Stay updated with the latest happenings.
14 Jul 2015

Huawei to set up unit in Tamil Nadu
Huawei got their 19-month old proposal of setting up a unit in TN cleared by the Home Ministry.
Huawei India already had a Special Economic Zone (SEZ) in Chennai where they manufactured optical network transmission systems for export purpose.
They had applied for a Domestic Tariff Area also after "Make-in-India" scheme, to set aside a portion of the Chennai output for the Indian Market.
14 Jul 2015

'Make in India' initiative gets excellence award
US-based firm Frost & Sullivan awarded Indian government's "Make in India" initiative with the '2015 Asia-Pacific Economic Development Innovation: Policy and Program Implementation Excellence Award'.
Since the initiative became the main driving force in India's booming domestic manufacturing sector, the award recognised the progress towards manufacturing growth and heavy investment attraction.
Amitabh Kant, Secretary of Department of Industrial Policy and Promotion received the award.
15 Jul 2015

Boeing and Tata announce aerospace partnership
Tata Advanced Systems Ltd. (TASL) and US's Boeing Co. signed a pact to manufacture and develop products in the aerospace and the defence sector under the "Make in India" scheme.
TASL chairman, S. Ramadorai said, "This framework gives us an opportunity to explore the massive potential in India for aerospace manufacturing and make the investments required to grow the industry,"
15 Jul 2015

IIT Bombay invites companies for recruitment
Indian Institute of Technology (IIT) Bombay had sent out invites to over 100 foreign companies for campus recruitment which were planning to invest in the country under the Indian government's "Make in India" initiative.
The institute hoped that at least some of the companies from Germany, France etc. who were planning to come to India this year, will come for the recruitment process.
Love India news?


Stay updated with the latest happenings.
17 Jul 2015

Russia signs pact with Anil Ambani to build ships
3 Feb 2016

Boeing looking to clock billion dollar fighter jet deal
Boeing has "offered to manufacture its F/A-18 fighter jets" in India through the government's 'Make in India' programme.
The offer was propelled by the delay in India-France's Rafale deal for 36 planes, estimated to be worth $9 billion.
Since the Rafale negotiations have been stuck, the military administrators and Defence Minister Manohar Parrikar have have shown the willingness to buy "an alternative fighter jet".
13 Feb 2016

Saab-Kalyani tie up to manufacture defence systems
Giving a major boost to 'Make in India', the Sweden-based defence and security Saab Group has decided to join hands with the defence division of Kalyani Group (KSSL) to make air defence systems.
The joint venture production in India will include the making of subsystems and systems for SRSAM and VSHORAD defence weapons with the purpose of providing manufacturing and development expertise to India.
18 Mar 2016

Make in India: Germany to invest over Rs.3000cr
German Small and Medium Enterprises will invest over Rs.3,000 crore by setting up new manufacturing plants and projects under the "Make in India" initiative.
India's Ambassador to Germany Gurjit Singh made the announcement at an event held at the Indian Embassy in Berlin.
15 new manufacturing plants, 6 expansion projects and 2 pilot projects will be set up in Maharashtra, Gujarat and Tamil Nadu.