India
Indian rupee takes a hit on reports of devaluation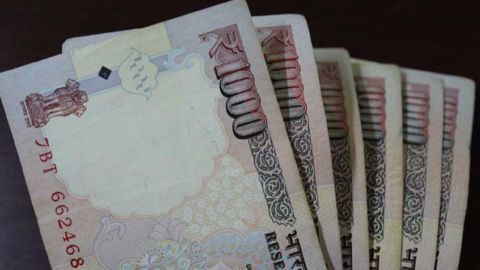 The Indian rupee plunged on 15th Sep when media channels reported that a possible devaluation of the rupee was in the cards.
The reports pushed the rupee to slip 0.28 percent to touch 67.0750 against the dollar.
To curb further decline, India's central bank, the RBI stepped in to prevent a steep fall.
The floating exchange rate system is managed by the central bank.
In context:
Indian rupee falls on devaluation reports
What is devaluation?

Devaluation refers to the market term for officially lowering the value of a currency in a fixed exchange rate system. This is done by the country's monetary regulators by setting a new exchange rate for the currency, usually against the U.S. dollar.
16 Sep 2016

India's commerce, finance ministries to discuss possible rupee devaluation
Reports surfaced today about possible discussions of a rupee devaluation between the commerce and finance ministries next week.
The reports cited a top government official who stated that the commerce ministry was considering the possible devaluation of the rupee, since it did not feel that the rupee's level reflected the market state.
This was required to boost exports, the reports said.
Love India news?


Stay updated with the latest happenings.
Commerce ministry denies talks of rupee devaluation

"I had no conversation on devaluation of any currency with any news correspondent. Any quotes/mentions referring to me on this topic are baseless,"

Nirmala Sitharaman

, India's commerce minister responded in a tweet.
16 Sep 2016

Indian rupee takes a hit on reports of devaluation
Details

India's forex reserves
India's foreign exchange reserves have clocked massive growth over the year.
The forex reserves are currently pitched at $367.76 billion, which is nearly $19 billion higher than the value at the beginning of the year.
Despite this, most corporates and industries have demanded lower interest rates and a weaker rupee.
India's exports took a hit in July, after it dropped 6.84%.