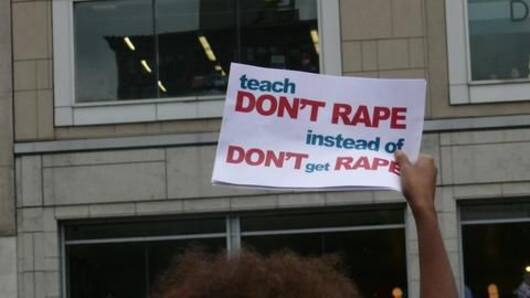 Woman SI, SHO booked over refusal to register rape complaint
Two police personnel, including a woman Sub-Inspector, have been suspended and booked for allegedly not registering a rape victim's complaint and forcing her to work out a compromise with the accused, Palwal (Haryana) SP Waseem Akram said today.
The two police personnel are SHO Santosh Kumar and SI Anju Devi.
"A departmental inquiry has also been initiated against them," Akram said.
Here's more.
Woman went to buy school bags, accused raped her
In her complaint, the 34-year-old woman said on September 16 she had gone to a shop to purchase school bags for her children where a salesman told her to go to the basement to choose the product.
When she reached the basement, she was overpowered by the accused and sexually assaulted, police said, adding she later named three people allegedly involved in the incident.
SHO, SI forced woman to reach compromise with three accused
When the woman approached the SHO, he allegedly didn't register the FIR and instead forced her to work out a compromise with the three accused, the SP said.
The SHO sent her to women police station where SI Anju Devi too allegedly tried to prevent her from lodging the FIR, Akram said, adding further investigations are underway and rape accused would be nabbed soon.