India
1993 RDX and Arms Landing case accused arrested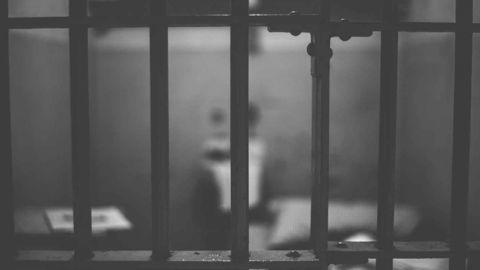 On Saturday night, Gujarat Anti-Terrorism Squad nabbed Abdulsattar Batliwala, one of the key accused in the 1993 Gosabara RDX and Arms Landing case, while he was passing via Khar in his vehicle.
ATS SP, Himanshu Shukla said Batliwala had been handed over to Jamnagar police for further investigation.
Till now, around 40 of the accused have been arrested while 16 are still absconding.
In context:
1993 Gosabara RDX and arms landing case
Details

What is the 1993 RDX and Arms Landing case about?
According to ATS, in 1993 underworld don Dawood Ibrahim sent a consignment of RDX and arms, including AK-47 rifles to Gujarat from Karachi, to avenge Babri Masjid demolition.
It landed on Gosabara coast in Porbandar, Gujarat, and was distributed to Dawood's associates and conspirators in Mumbai, Surat and UP.
Allegedly, it was also used in 1993 Mumbai serial-blasts which claimed more than 250 lives.
Biographical details

Abdulsattar Batliwala- one of the prime accused
Abdulsattar Batliwala has been named among the key conspirators in the 1993 RDX landing and arms haul case.
He hails from Nanded in Maharashtra and runs a hotel and a furniture business.
ATS, however, alleges that Batliwala was into gold and silver smuggling since 1985 and was even arrested by the Gujarat customs department in 1987 for smuggling around 254 silver plates.
Love India news?


Stay updated with the latest happenings.
Allegations

Batliwala's alleged role in the conspiracy
According to ATS officials, a few months before the 1993 Mumbai blasts, a plan was chalked out with the help of Pakistan's ISI, to smuggle explosives and arms to avenge the demolition of Babri Masjid in Ayodhya.
Batliwala, allegedly, was present at the Dubai meeting along with the fugitive gangster, Dawood Ibrahim and his brother, Anis, at this meeting in Dubai.
19 Sep 2016

1993 RDX and Arms Landing case accused arrested
Progress in the case

Police recovered five AK-47 rifles, an AK-56 rifle, 43 hand grenades and 3,011 cartridges during the probe. Around 40 arrests have been made and while 16 accused, including Dawood Ibarahim, Anis Ibrahim, Mohammed Dosa and Chhota Shakeel, are still on the run.