India
Massive protests by Taxi unions against iconic Kolkata restaurant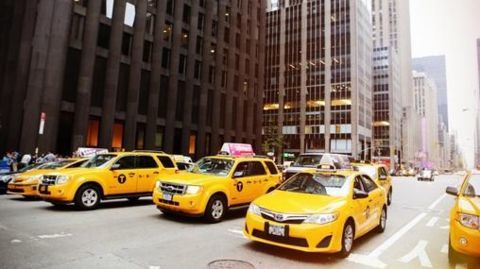 Decades old Kolkata restaurant, Mocambo, has been in the eye of the storm since last week for alleged racism towards a taxi driver.
On September 18, the restaurant witnessed protests from two major Taxi drivers' unions who refused to suspend their agitation until the restaurant "issues a public apology".
Taxi unions have decided to not drop-off or pick-up customers until their demands are met.
In context:
Kolkata's legendary restaurant, Mocambo in a 'soupy' state!
What happened?

The 'racist' Incident
Last week, Dilash Hemnani, an executive with Tata Motors visited Mocambo however the staff refused to serve her as she was accompanied by her driver.
According to restaurant staff, the driver was poorly attired and not in sync with the decorum of the fine dining restaurant.
When the customer confronted the management, they alleged the driver was "drunk" and hence was refused entry.
Uproar and reactions

What transpired after?
The aggrieved customer took to social media and gave a detailed account of the discriminatory incident. Her Facebook post received thousands of reactions and comments.
Many down rated Mocambo on review app/website, Zomato and a campaign was launched to delete it from Zomato.
At the receiving end of a barrage of criticism, Mocambo released a statement promising an "enquiry" and "follow-up action."
Love India news?


Stay updated with the latest happenings.
Restaurant stands firm on their decision

Mocambo's owner said the restaurant welcomed everybody but, "We only want our guests to be neat, clean and decently dressed. I feel hurt at the muck that has been thrown at the establishment for no valid reason and don't know how to quell it."
Mixed reactions

Restaurateurs and others respond
Some restaurant owners opined that they reserve the right to deny anyone entry however discrimination based on background was unacceptable.
A contradictory view was expressed by other restaurateurs that social media outrage failed to see both sides of the story and was often vindictive.
Some blamed the management for being vague with entry requirements and suggested clear dress code should have been specified.
Mocambo's business slumps

Mocambo, one of Kolkata's most upmarket and oldest restaurants located in Park Street was founded in 1956. Since allegations of racism surfaced, sales had plunged by 40% and everyday footfall was down to 400 from the usual 650 - 700.
19 Sep 2016

Massive protests by Taxi unions against iconic Kolkata restaurant