India
Uri attack raises questions about security lapses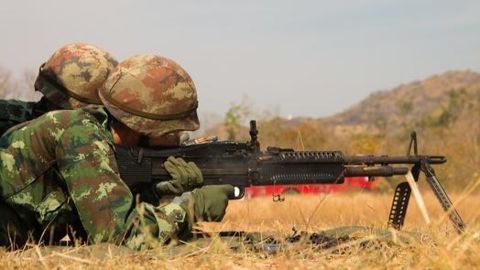 The fidayeen attack on Uri which left 18 soldiers dead and 20 critically injured is being blamed on major security lapses.
High-level sources revealed that despite intelligence inputs about a terror attack, it couldn't be prevented.
The National Investigation Agency (NIA) is conducting an inquiry on the encounter site and the Army is instituting a court of inquiry to probe the fidayeen attack.
In context:
Security lapses led to Uri terror attack?
What happened?

The Uri fidayeen attack
Uri, a small town in J&K's Baramulla district, witnessed a deadly terror attack on September 18.
Four fidayeen terrorists infiltrated through the border a day before and attacked the Army's administrative base at 4 am.
They threw grenades and fired indiscriminately; the encounter lasted six-hours.
This occurred when units were turning over: another brigade was taking over to replace the current brigade.
Multiple concerns

Confidential information leaked
Intelligence of a possible terror attack was shared with ground forces. Despite that, terrorists carried out a brazen attack.
They breached the LoC and a three-tier infiltration security system.
Investigators suspect confidential information about the Bihar unit leaving for Pathankot was leaked.
They also knew that soldiers were camping on the 'rare-side of the headquarters' and stormed in from that particular side.
Love India news?


Stay updated with the latest happenings.
Likely scenario

Could there be a 'mole'?
Initial investigations suspect the role of a 'mole' or an underground worker who may have helped the Uri attack mastermind.
It's suspected that inside information helped to maximize casualties as terrorists were aware of the camp layout and troop positions.
Investigators also believe a 'recce' was conducted as terrorists had identified a section of the fence which was poorly manned and managed to cut-in.
20 Sep 2016

Uri attack raises questions about security lapses
21 Sep 2016

NIA begins investigations; probes insider role
NIA investigations have begun in the aftermath of the deadly Uri attacks.
DNA samples of the slain militants are being collected to determine identities and assistance from terrorists lodged in Indian prisons will be sought.
The role of an insider is also being closely probed as the militants appeared to have information from locals to access the airbase by cutting barbed wire.
08 Dec 2016

Pak students guided Uri attackers?
2 class 10 students from Pakistan who had strayed across the LoC allegedly guided the Uri attackers across the border to carry out the attack.
Faisal Husain Awan and Ahsan Khursheed were arrested by the army and have confessed to their role in facilitating the attack.
Faisal hails from PoK while Ahsan hails from Khilayana Khurd in Muzaffarabad.
Love India news?


Stay updated with the latest happenings.
08 Mar 2017

Uri attack suspects released by NIA
The NIA has released two suspects who were picked up on suspicion of involvement in the Uri terror attacks.
The NIA said Faisal Hussain Awan and Ahsan Khursheed were residents of PoK who had inadvertently crossed the LoC after an altercation with their parents over studies.
They have filed a closure report in the case, saying the two had no terror links.
22 Mar 2017

Lashkar, not Jaish, responsible for Uri attack: NIA
The National Investigation Agency announced that the Lashkar-e-Taiba, and not the Jaish-e-Mohammad, as claimed by the army, was involved in the Uri terror attack of September 18, 2016.
This comes after the agency released two suspects who crossed the LoC on September 21.
The two were handed over to Pakistan in exchange for Rashtriya Rifles trooper Chandu Babulal Chohan.
Evidence

Evidence against attackers
The NIA has named one Abu Siraqa alias Mohammed Anas of Gujranwala as a suspect; his photo was printed in Jamaat-ud-Dawa posters in Pakistan's Gujranwala.
It has also recovered coded matrix sheets of the LeT containing 17 columns and 21 rows; JeM matrix sheets have 24 columns and 28 rows.
Shoes of the terrorists also matched those seized in a June 2016 Handwara attack.