Delhi: AAP worker drugged, robbed, burnt alive by his boyfriend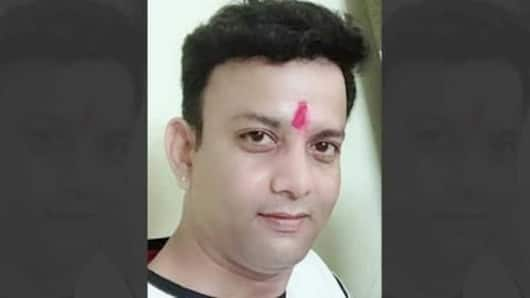 After an Aam Aadmi Party (AAP) worker was found charred to death in his SUV on October 5 in Ghaziabad, the Ghaziabad police have arrested three people in connection to the alleged murder.
Investigations subsequently revealed that the AAP worker had been kidnapped for money by his boyfriend, the prime accused, and was then drugged and burnt alive in his car.
Here's more.
In context
Details surface in AAP worker death case
Details
Details of the horrific incident and subsequent arrests
On October 5, the charred body of AAP worker Naveen Das was found inside his burnt Maruti Vitarra Brezza SUV on Loni-Bhopra road in Ghaziabad.
Subsequently, his family alleged murder and had lodged an FIR with the police.
Investigations pointed towards three suspects - Tayyab Qureshi, his brother Talib Qureshi and their friend Samar Khan, wherein Tayyab was the prime suspect.
Blackmail
Das had reportedly been blackmailing Tayyab with a compromising video
Police say that Das had been in a homosexual relationship with Tayyab, and had a compromising video which he used to blackmail Tayyab into staying in a rented flat with him.
To escape the arrangement, Tayyab called Das to Loni on the fateful night and, with the help of his brother and friend, allegedly robbed and murdered Das and fled.
Love India news?
Stay updated with the latest happenings.
Notify Me
The alleged video that was used to blackmail Tayyab
"We went for a camping trip near Rishikesh....where he prepared a video at night. He showed me the video...after we returned and asked me to stay with him...I refused the offer. But he threatened me that he would make the video public," said Tayyab.
Murder
What went down on the night of October 5
Tayyab and his friends mixed sleeping pills in a pack of halwa they purchased and offered it to Das who ate it.
The sedatives soon kicked in, leaving Das in a semi-conscious state.
The trio then took advantage and used Das' bank account and ATM card to rob him of Rs. 7.85 lakh.
Then they purchased petrol, and burnt Das alive in his car.
Other details
One suspect still at large, Rs. 4.85 lakh recovered
The two brothers involved in the murder hail from Muradnagar, while their friend is from Bhojpur in Ghaziabad.
Following the arrests, police managed to recover Rs. 4.85 lakh. The rest of the money is with Tayyab's father, who is also an accused in the case and currently absconding.
Meanwhile, Das' family has denied the alleged relationship with Tayyab.
Das' brother challenges claims of the alleged homosexual relationship
"If they have any evidence (video) of such a relation, they should produce...The accused knowing that he was well off and had a benevolent nature, minted money from him on different pretexts...It was his intent to extort as much money as possible," said Das' brother.