Trichy-Dubai Air India flight collides with airport wall; passengers safe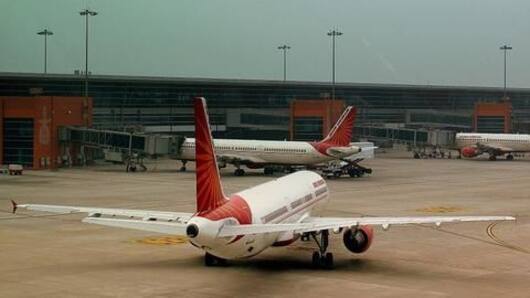 In yet another bizarre incident in the aviation sector in India, an Air India flight from Tamil Nadu's Trichy to Dubai collided with the boundary wall at the Trichy airport late on Thursday night.
Thankfully, all 136 passengers and crew members on board were declared to be safe following the accident.
An investigation is now underway.
Here are the details.
In context
Air India flight to Dubai hits airport wall
Accident
Details of the collision with the wall
The Air India Express flight met with the accident shortly after take-off when two of its wheels hit the boundary wall at the Trichy airport, causing part of the wall to collapse.
Subsequently, the flight was diverted to Mumbai.
After landing in Mumbai, some damage to the aircraft was noticed.
Meanwhile, another flight was arranged to take the diverted passengers from Mumbai to Dubai.
Investigation
The DGCA will reportedly lead the investigation
Prima facie, it appears that the accident was a result of the aircraft overshooting the runway at the Trichy airport.
Following the accident, the pilot and co-pilot of the flight were taken off duty, and an internal probe was initiated.
According to a senior airport official, top aviation watchdog, the Directorate General of Civil Aviation (DGCA), will investigate the incident.