#HealthBytes: 6 food items to help you sleep better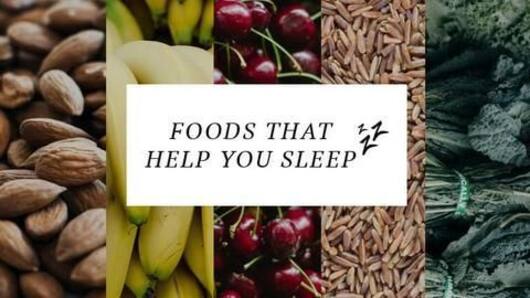 A good night's sleep is crucial to your mental as well as physical well-being.
Getting sufficient and quality sleep helps you get re-energized for the coming day, and also keeps your digestion, brain and immune system in check.
Notably, certain health-promoting habits can help improve sleep.
So, steer clear of alcohol and caffeine, and get hold of these 6 food items for improved sleep.
In context
Best foods to eat before bed
Nuts, Milk
Grab some nuts and a glass of milk, before bed
Nuts: Rich in heart health-promoting fats, nuts (especially almonds and walnuts) contain melatonin, a hormone known to regulate our sleep cycle. Thus, eating nuts regularly can help increase the levels of this hormone, thereby improving sleep quality.
Milk: The tryptophan and melatonin content of milk have shown to improve sleep quality among all the age groups. You may try it too.
Fish, Kiwi
Salmon, tuna and kiwi to the rescue
Fish: Fishes like salmon, tuna and halibut are great for helping you get better sleep, as these boast Vitamin B6 level in our body- the vitamin needed to make melatonin (sleep-inducing hormone).
Kiwi: Research shows that Kiwis, loaded with essential Vitamins C and E, serotonin and folate, can help increase both your sleep duration and quality of sleep.
Love India news?
Stay updated with the latest happenings.
Notify Me
Soy, Bananas
Get more of Soy and Bananas for improved sleep quality
Soy: Soy-based foods such as tofu and soybeans are rich in isoflavones, compounds that increase the production of serotonin, a brain-chemical responsible for enhancing the body's sleep/wake cycle, thus leading to increased sleep duration and better sleep quality.
Bananas: Potassium-storehouse bananas are also rich in Vitamin B6, that aids in the making of melatonin, thus leading to an improved sleep quality.