Assam: Blast in Guwahati injures four, including a woman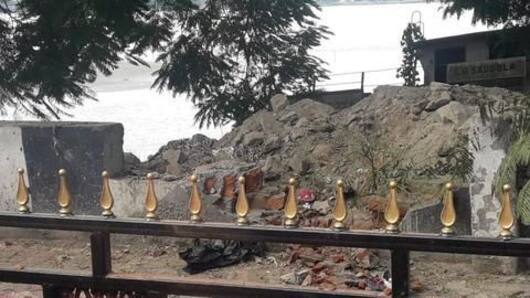 Four people were injured in an explosion in the Sukleswar ghat area in Guwahati, Assam today.
The explosion took place at a construction material dump in Pan Bazar area when the four passersby, including a woman, were injured around 11:45 am.
Police said they don't suspect it was a bomb-explosion as there were no splinters found and injuries were due to stones hitting them.
In context
4 injured in Guwahati Pan Bazar explosion
Details
Police don't suspect the blast is a terrorist activity
"We don't suspect it to be a sabotage or terrorist activity from the nature of the blast. It happened in a dump of sand kept for roadside drain construction. It may have had an unexploded shell which went off today," said DCP Ranjan Bhuyan.
An expert bomb squad would be arriving soon, he added.
The injured were being provided treatment at MMC Civil Hospital.